QuickBooks Online
Pry integrates with QuickBooks Online to sync with your accounting data through API access. Our API is a secure connection that doesn't share password data and can be revoked at anytime via the QuickBooks platforms.
Once synced, your financial data will be categorized in a familiar manner.
Data Flow
Pry syncs with your General Ledger on QuickBooks. Your chart of accounts and your transactions will be synced to Pry.
It's a one-way sync from QuickBooks to Pry, Pry does not revert any changes back to QuickBooks.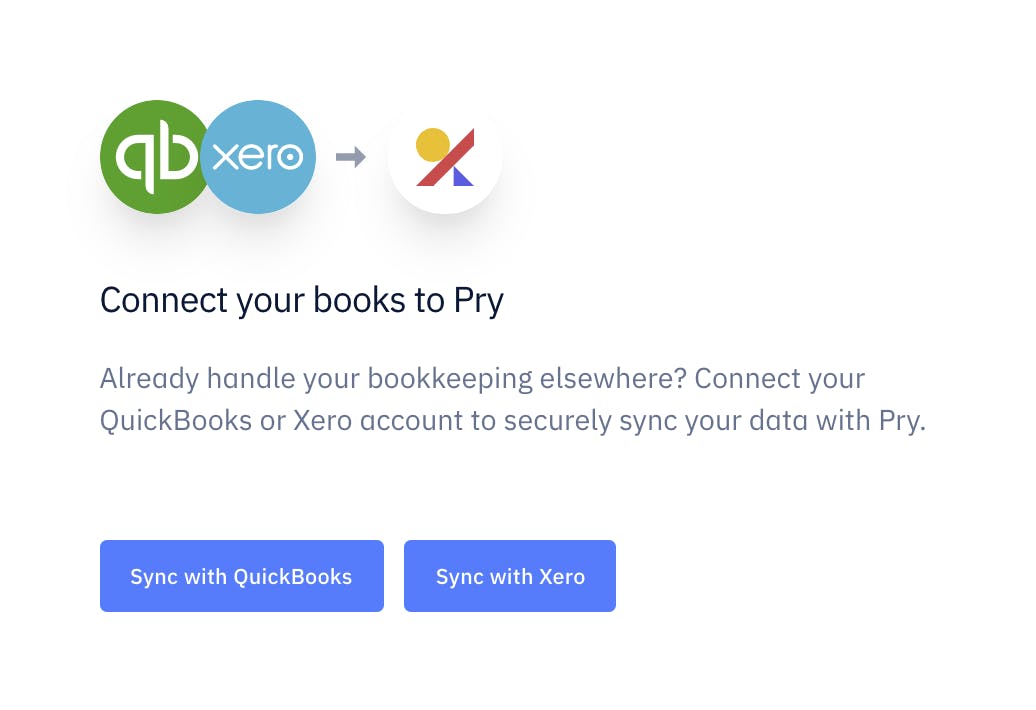 Getting Started
To connect your QuickBooks account to Pry, follow these steps:
Go to the Get Started page.
Update your project name. Save and continue.
Click Sync with QuickBooks and follow the QuickBooks authentication process.
Log in to QuickBooks
Select the organization you want to connect to and click Allow Access.
Your QuickBooks data will now be synced on Pry.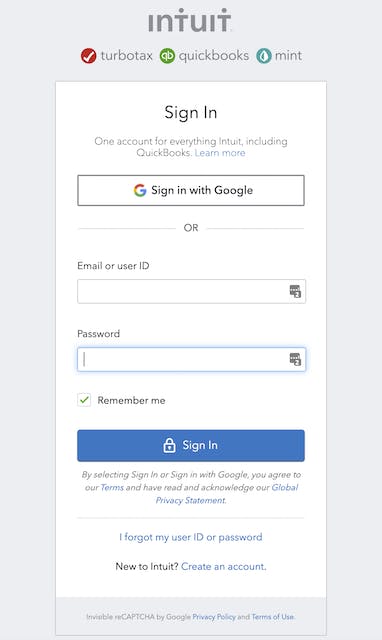 Data Sync
Pry syncs with QuickBooks once a day automatically.
You can also manually trigger a sync with QuickBooks. Click on the user icon on the top right. Click on Accounts > Sync with QuickBooks.

Disconnect from QuickBooks
You can disconnect your QuickBooks connection from your QuickBooks account.
You can request Pry to disconnect your QuickBooks account using the in-app chat.
Was this article helpful?