Import a CSV(beta)
If you're using an accounting software or banks we don't currently support, we can manually import CSVs to bring in your financial data to Pry. You can then use the imported financial data to do your financial planning.
How to import CSV
Step 1
Go to: https://app.pry.co/workspace/main/import/csv
Step 2
Select a CSV file to upload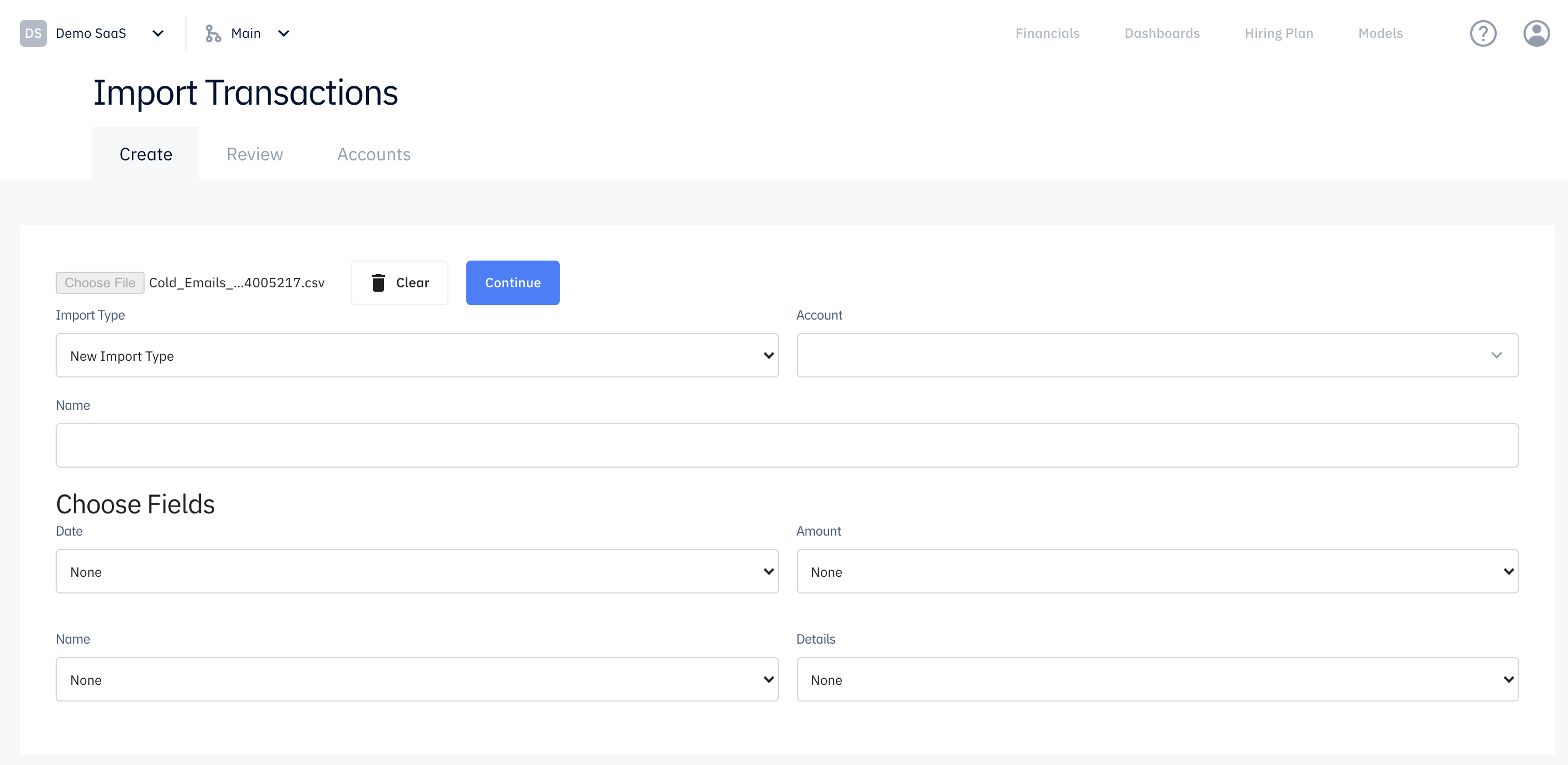 Step 3
Fill in the fields.
If this is a new import type, leave as is.
Select the account where you'd like to import the transactions under (this is usually a bank account or credit card account). If this account is not on Pry yet, you can create a sub-account on the financial report under Banks or Credit Cards.
Select a name for this import.
Map the name, date, amount, and details fields with the fields on your CSV.
If everything looks good, click continue.

Step 4
Review the transactions to make sure everything looks correct. They should appear on the financial report.
Was this article helpful?