How a digital insurance startup built effective models to win new investors
After developing the construction industry's first end-to-end insurance management platform, Billy ditched the spreadsheets and accelerated its growth with Pry.
Billy: The digital insurance platform that manages and sources vendor coverage, saving you time and money.
Billy makes construction insurance simple with comprehensive coverage and a user-friendly platform to verify vendor compliance. Created by founders with decades of construction experience, Billy connects clients with tailor-made policies for everything from general liability to workers compensation. Meanwhile, Billy's tracking platform enables clients to collect, track, and verify certificates of insurance (COI) across all projects and subcontractors.
Today, Billy stands as the construction industry's only end-to-end insurance management service. In a business full of liabilities and red tape, they've provided builders and contractors with a single, painless solution for risk management.
The New York-based startup has been steadily adding headcount across its fully remote workplace. With employees in every time zone and a board of investors to report to, Billy needed a collaborative financial planning solution that could forecast runway and burn rate with ease.
"I was a lifelong lover of spreadsheets, but I've come to realize that they're not always the best tool," said Melanie Arnold, Billy's VP of Finance. "Personally, I was always fine with making programmatic spreadsheets in Excel VBA, but they were too complex for the average person to use. When they'd break, I was the one who had to fix them and spend a lot of time trying to figure out what went wrong."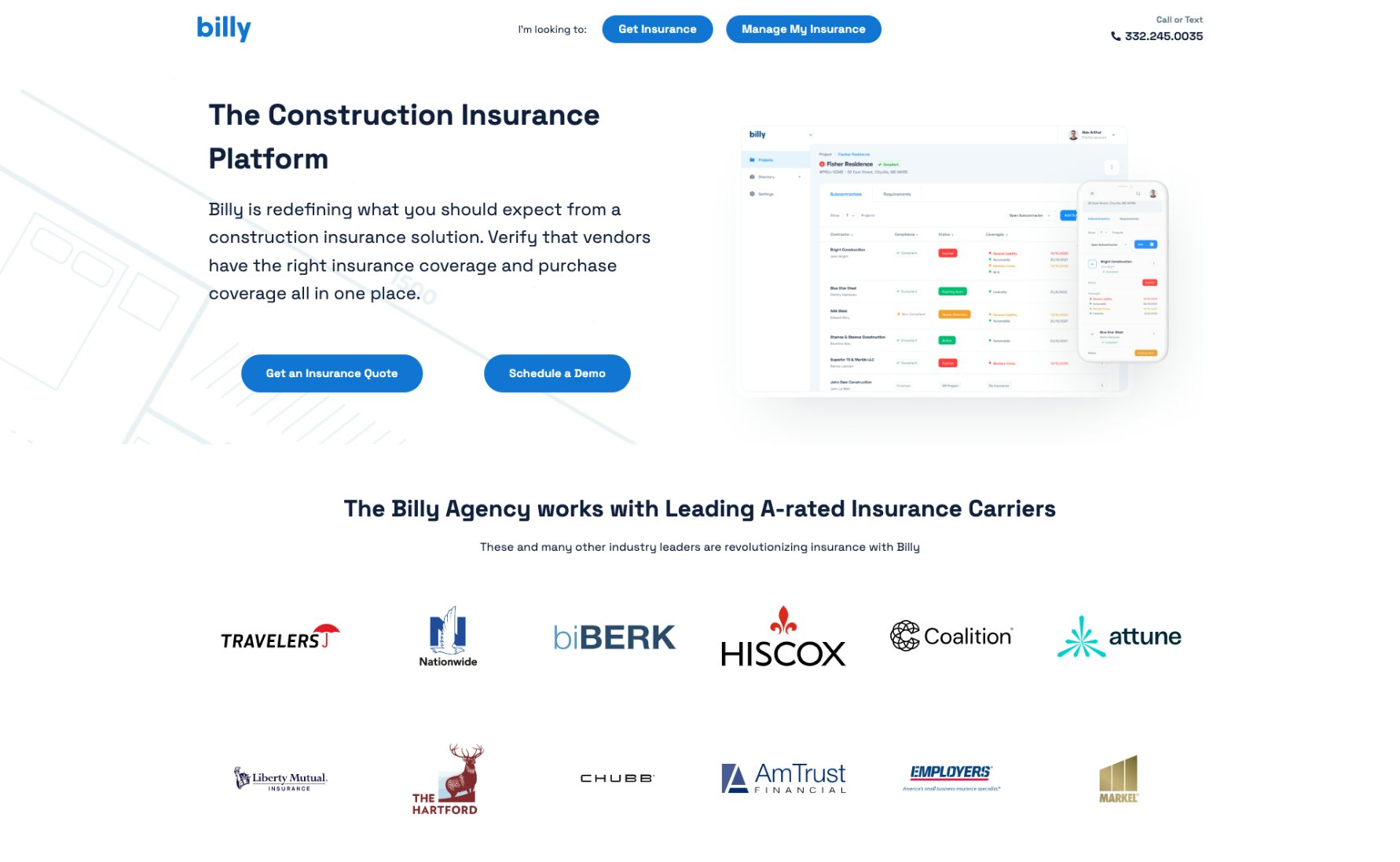 Who manages the finances at Billy?
Melanie Arnold is the VP of Finance at Billy. Prior to joining Billy, she was a portfolio manager at Manulife, serving as the main institutional investor contact for the leading Canadian insurance and financial services firm's agricultural real asset portfolio. With experience in both investor relations and financial tool building, Melanie knows the importance of accurate — and widely accessible — financial forecasting tools.
"My priorities are fundraising, strategy, and FP&A with a little bit of HR and risk management bundled in. Obviously, financial forecasting is incredibly important from an operational standpoint," Melanie explained. "But, in the startup world, your number one business priority is managing your resources effectively — that's why you need an FP&A platform that doesn't require constant hand-holding."
Billy's finance stack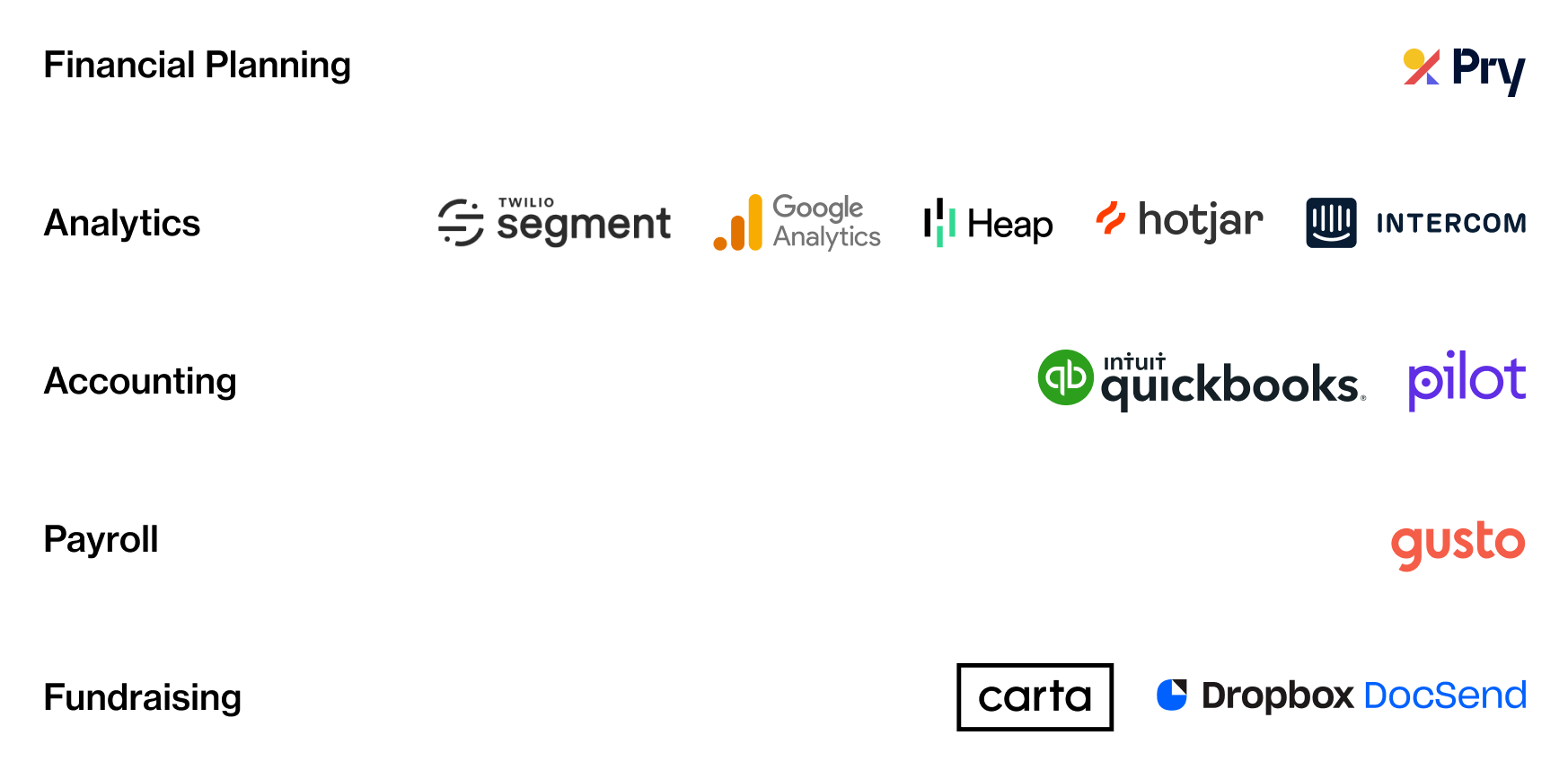 Financial Planning: Pry
Analytics: Segment, Google Analytics, Heap, Hotjar, Intercom
Accounting: QuickBooks Online, Pilot 
Payroll: Gusto
Before Pry: broken spreadsheets and constant miscommunications
Despite her personal affinity for spreadsheets, Melanie tried in previous roles to push companies  to switch to a unified FP&A solution. Scenario modeling, she said, proved to be a nightmare as parties attempted to share and edit the models asynchronously.
"Some people prefer to bust out Excel into multiple sheets. Now you're managing all these different versions and trying to link them as people pass them back and forth. Then the links are broken. It's incredibly clunky, and it can become very easy to lose the source of truth," Melanie said.
The messy process also made it difficult for Melanie to update the spreadsheets with historical actuals. Without the ability to easily show what the startup actually achieved, Melanie was losing precious time to manual busywork.
"When something went wrong, I would have to spend hours every month with the accountant so we could update the model by hand," Melanie explained. "By the end, I'd know why we were 25% higher in a given category than the previous month — but I needed a way to get to that observation right away."
After Pry: universal clarity and control
As soon as Melanie signed on to become Billy's finance lead, she set out to find a better financial planning solution. After demoing a number of platforms, including Datarails, she found exactly what she was looking for in Pry.
"I wanted to start with Pry because managing different people using a spreadsheet — even if you use Dropbox — is very hard. Inevitably, you'll wind up working on something other than the most current version," Melanie explained. "I've wasted hours of my life searching for the model that the CEO used and putting 50 changes back into it, because they didn't use the most recent spreadsheet. But, with Pry, I knew I could keep everything up to date."
"There can be multiple scenarios in spreadsheets, but it's not always clear which scenario is which. Now, with Pry, I know I'm working with the right scenario. Plus, I can determine permissions — enabling greater control and stability over our forecasts."
Pry has given Melanie total control over a single source of truth, enabling her to work efficiently and effectively with any stakeholder. Beyond that, she says Pry has paid off on a daily basis. Now, Melanie can sync QuickBooks data in no time, thanks to Pry's seamless integration. Plus, with Pry's powerful modeling tools, Melanie is able to forecast for any scenario real-time.
"When I meet with our sales team, I'm able to turn realistic assumptions into actionable insights," Melanie explained. "I have my base, and I'm able to launch a new scenario right off that by duplicating my dashboard. Now, I can clearly and quickly illustrate potential outcomes, focusing on inputs instead of formulas or formats."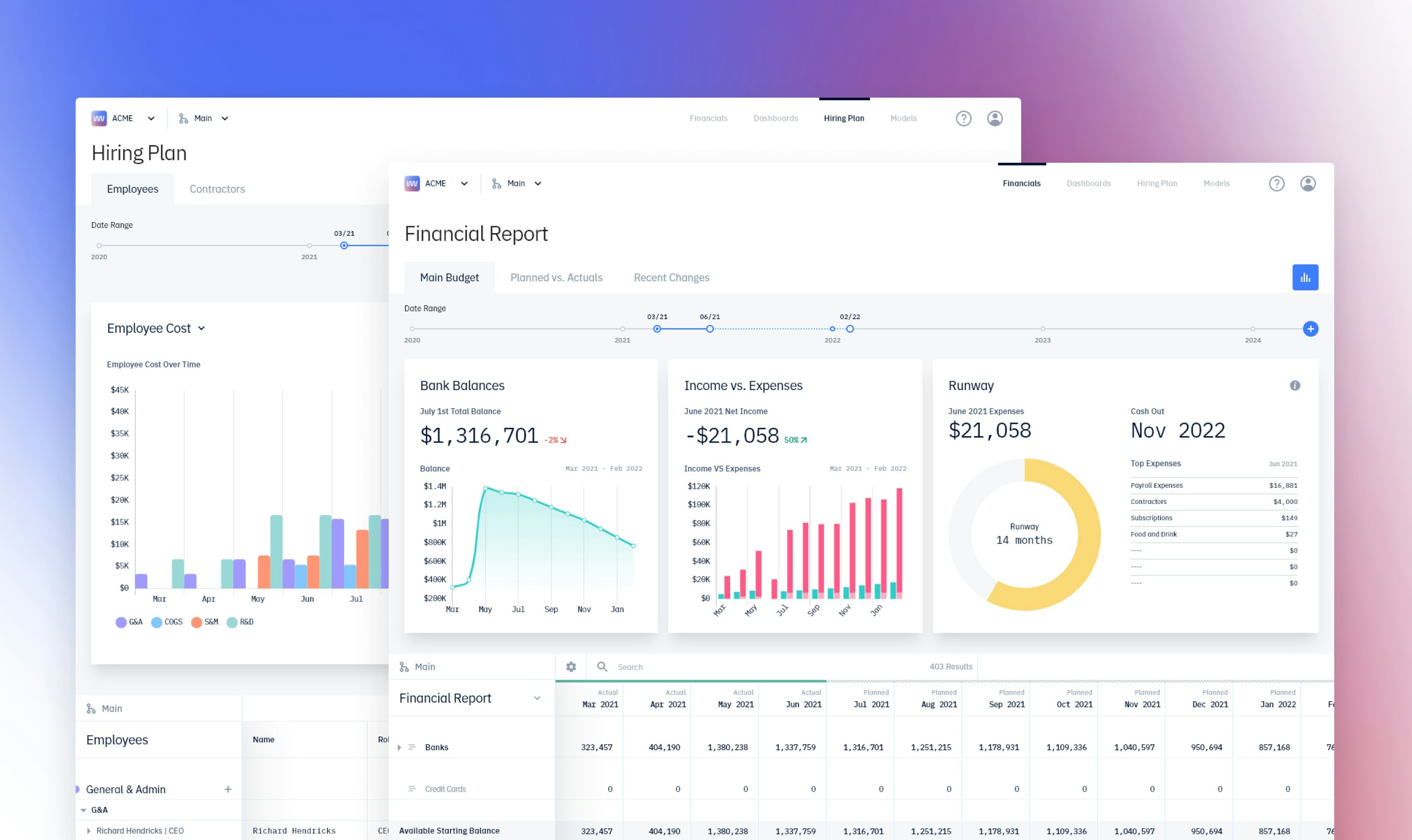 Pry in action: easy financial modeling from the start
While Melanie was excited to move on from Excel, she had some early concerns about the transition. However, thanks to Pry's intuitive UX and 24/7 onboarding support, she was able to get up to speed quickly.
"There's a learning process, as with any new software, but the formula syntax and financial report templates will be very familiar to analysts and accountants." Melanie said. "Plus, the Pry team has an awesome implementation process, so they'll be with you every step of the way as you learn the ropes. Now, our team can focus on outcomes and strategy while Pry automates beautiful visualizations."
"I always have Pry's visualizations at the ready on investor calls. I'm able to clearly show what our future looks like, how we're going to get there, and our target ARR (Annual Recurring Revenue). It lends confidence to our decision-making and illustrates outcomes as a probable range instead of a specific number."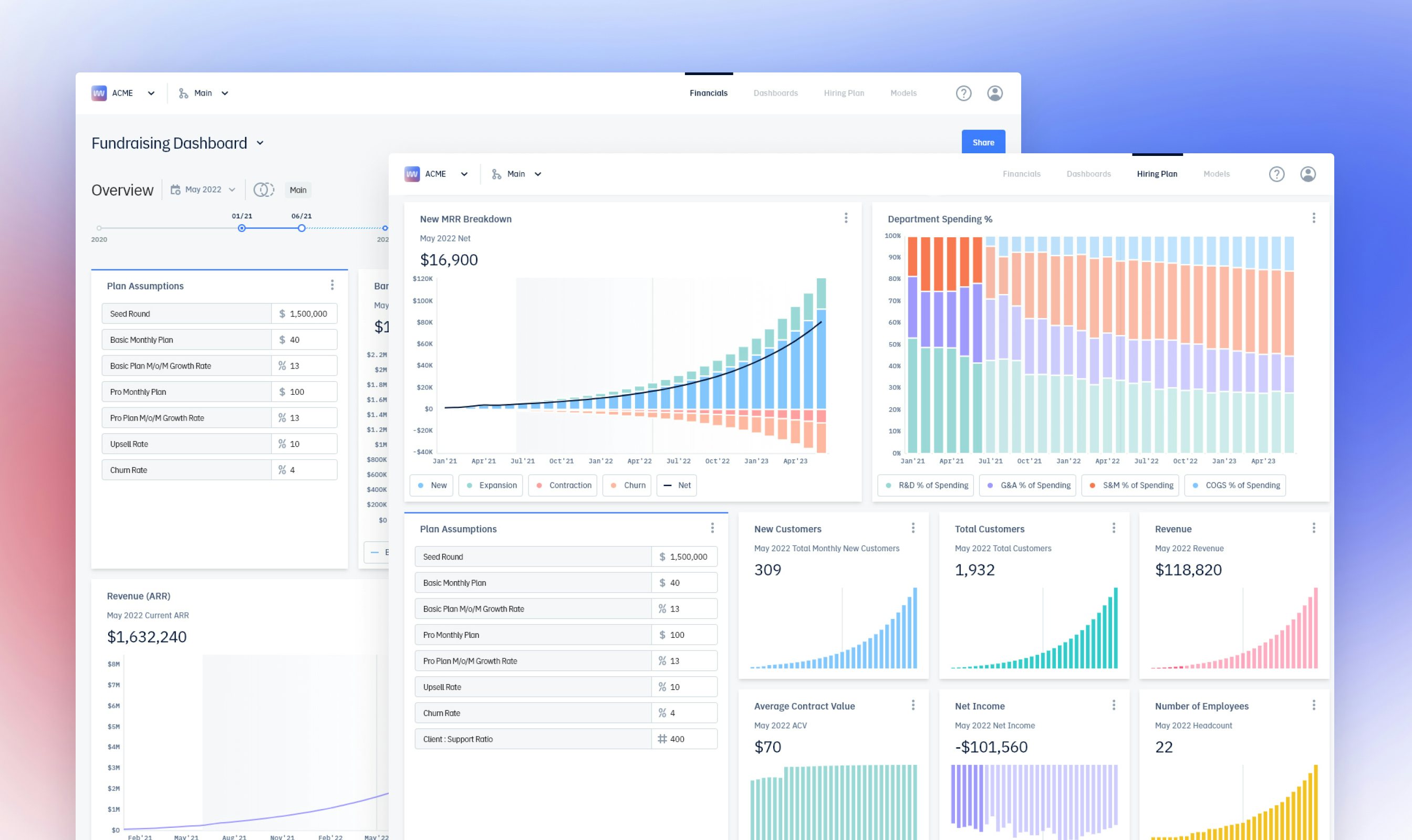 Try Pry
Is your company ready to ditch pro forma spreadsheets for a better way to manage budgets, create financial models, and forecast runway? Start your free trial today and see what Pry can do for you.