Financial Projections
Build a financial plan you can trust
Replace unreliable spreadsheet templates with accurate financial forecasting.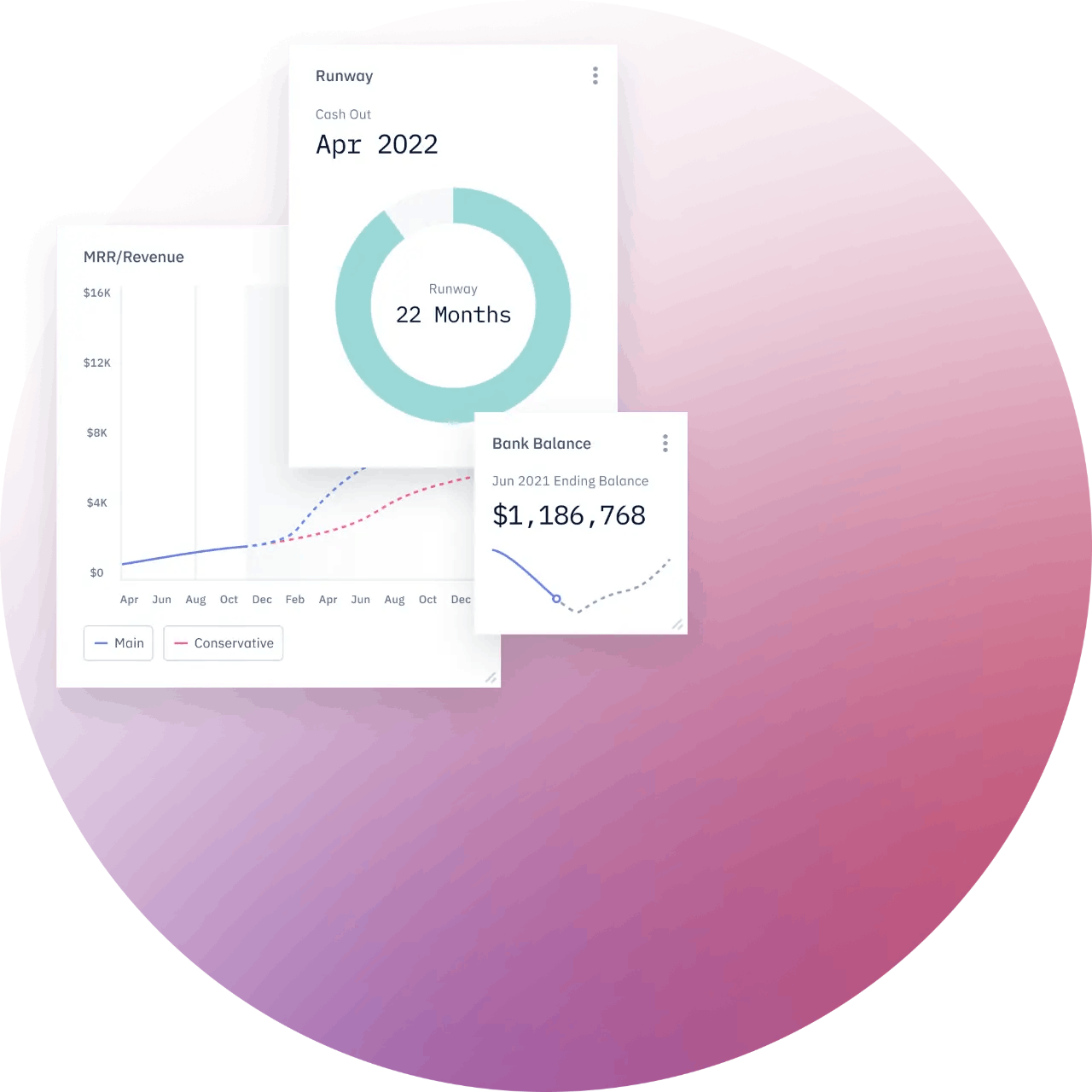 Replace Excel with a purpose-built tool for financial modeling.
Stop paying for makeshift spreadsheet templates or financial analysts to manage the most important part of your business. Pry is a dedicated tool designed for founders to build an accurate, up-to-date financial plan.
Simple forecasts

5-year projections

Synced with bank accounts

Hiring plan

Scenario planning

Synced with payroll

Financial modeling

Balance sheet projections
Your business metrics in one place
See your real-time cash balance and runway forecasts anytime on Pry.
Transparent Financials
Understand key business metrics with just a glance.
Cashflow forecasts

Monthly burn-rate

Real-time runway calculations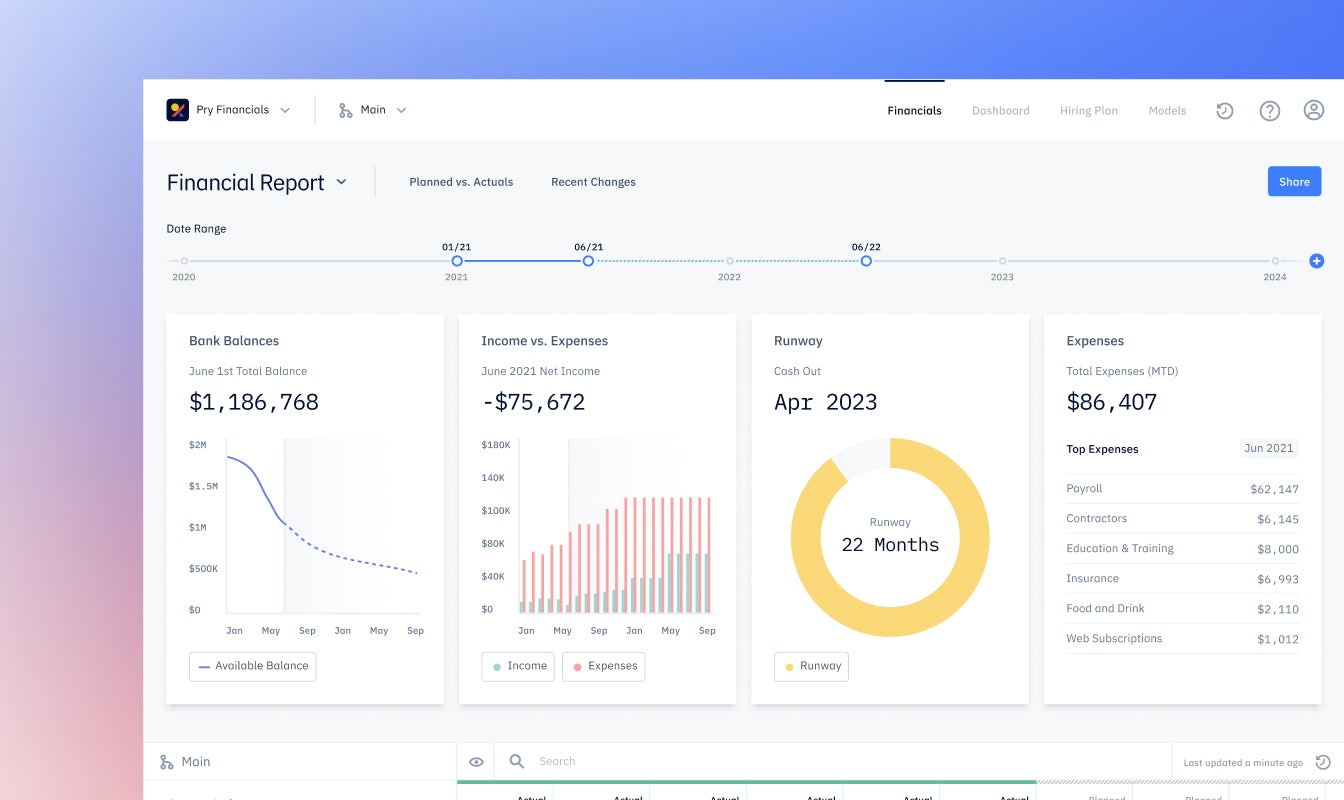 Month over Month Breakdowns
A visual of where you stand each month makes spotting discrepancies quick and easy.
Fully customizable categories

Tag by departments, projects, and more

Zoom in to view transactions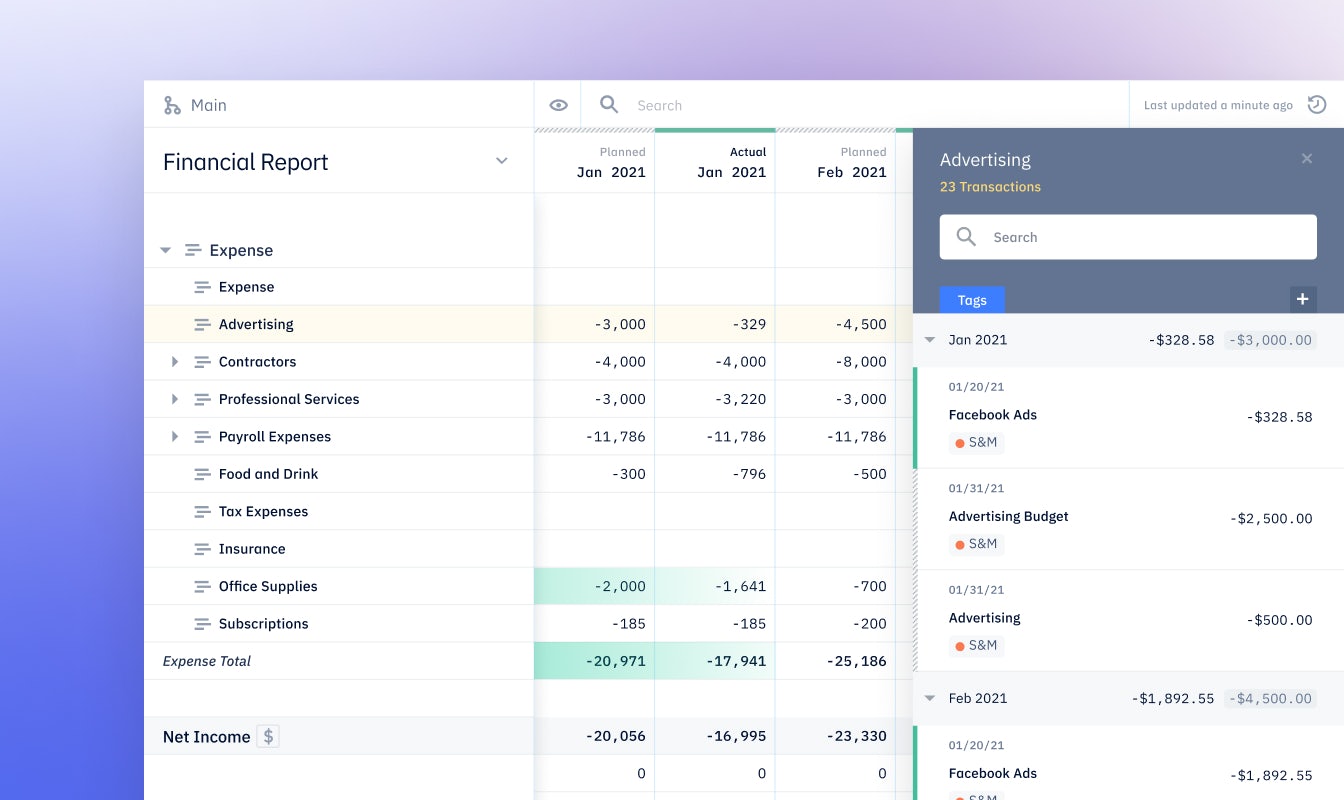 Simple Forecasts
Create forecasts by vendor or category in seconds.
Forecast one-time or recurring fixed costs
Get granular with your forecasts using simple one-time or recurring forecasts.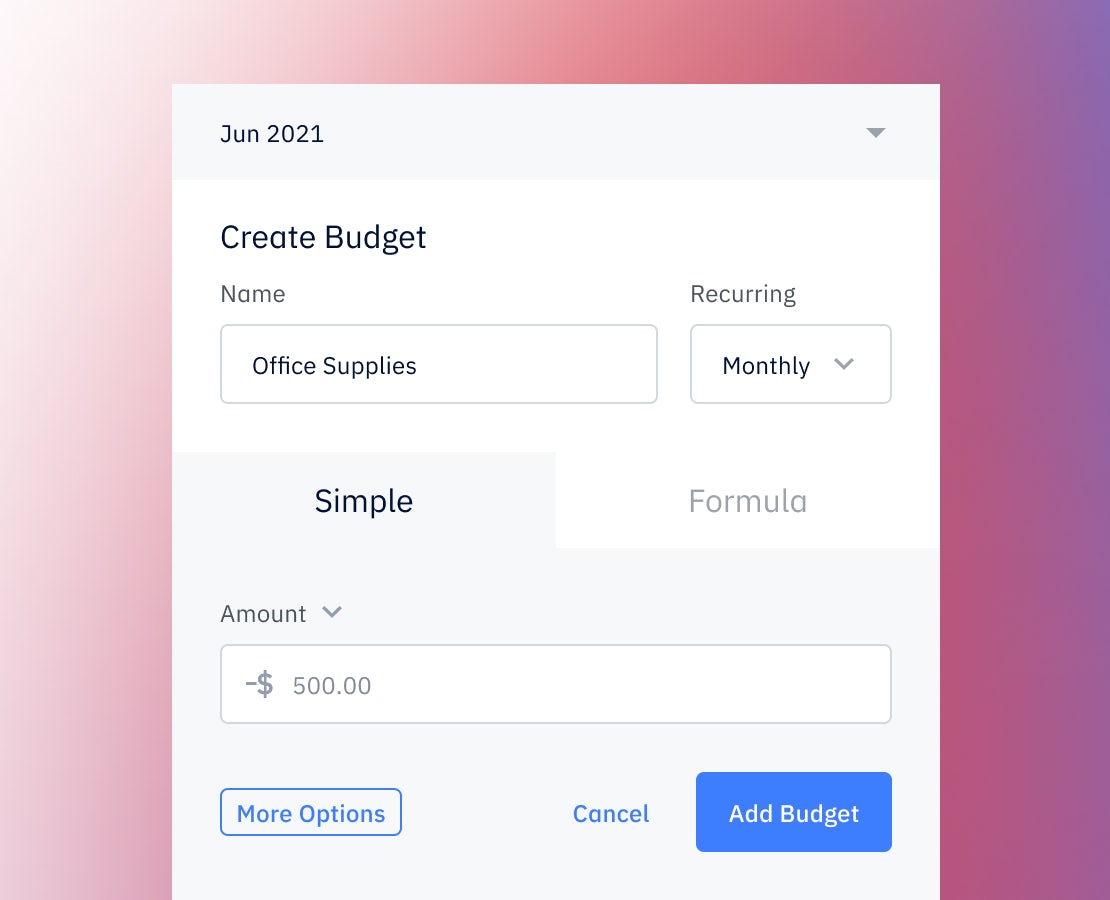 Rolling 3 months average
Automatically update future forecasts based on the average of your recent past spend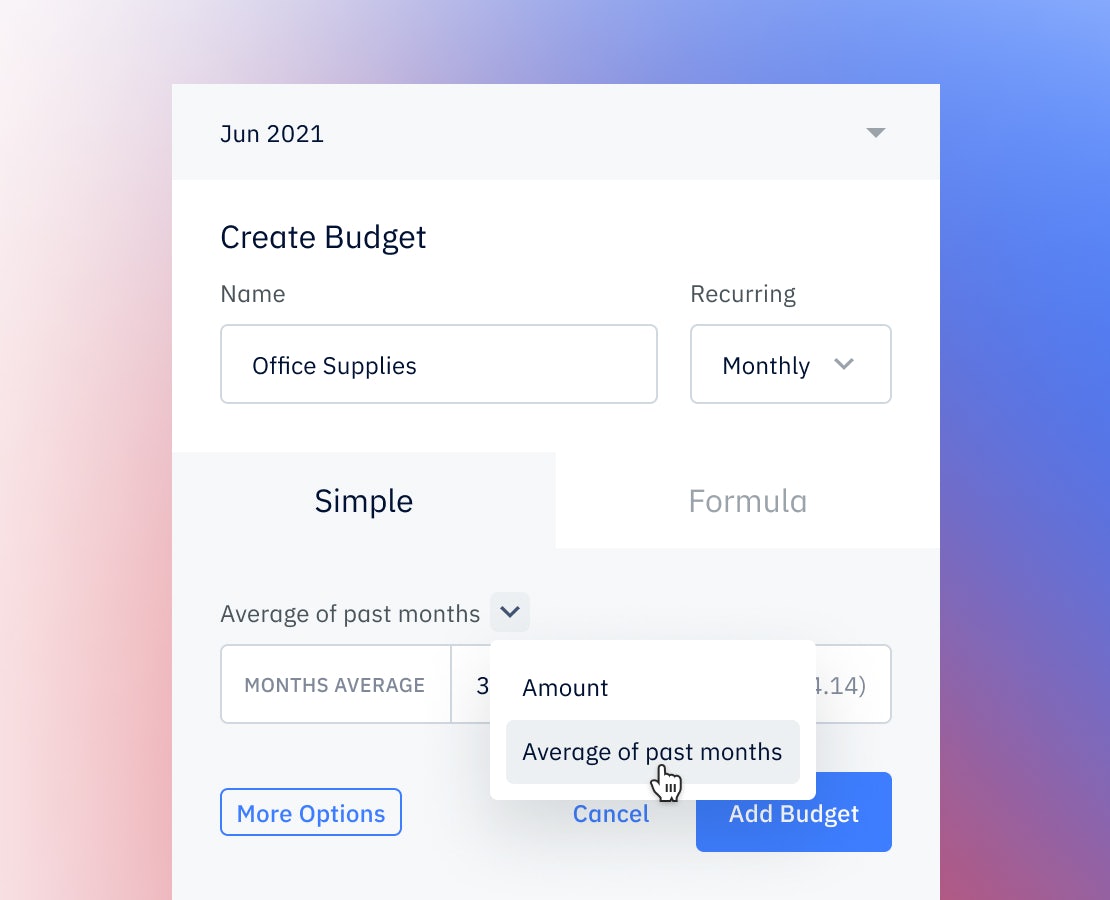 Hiring Plan
Use an intuitive interface to plan for your key hires. Pry will automatically forecast hires as a monthly cost for you.
Plan annually or by the hour
Organized by departments
Automatically include payroll tax, benefits, and other overhead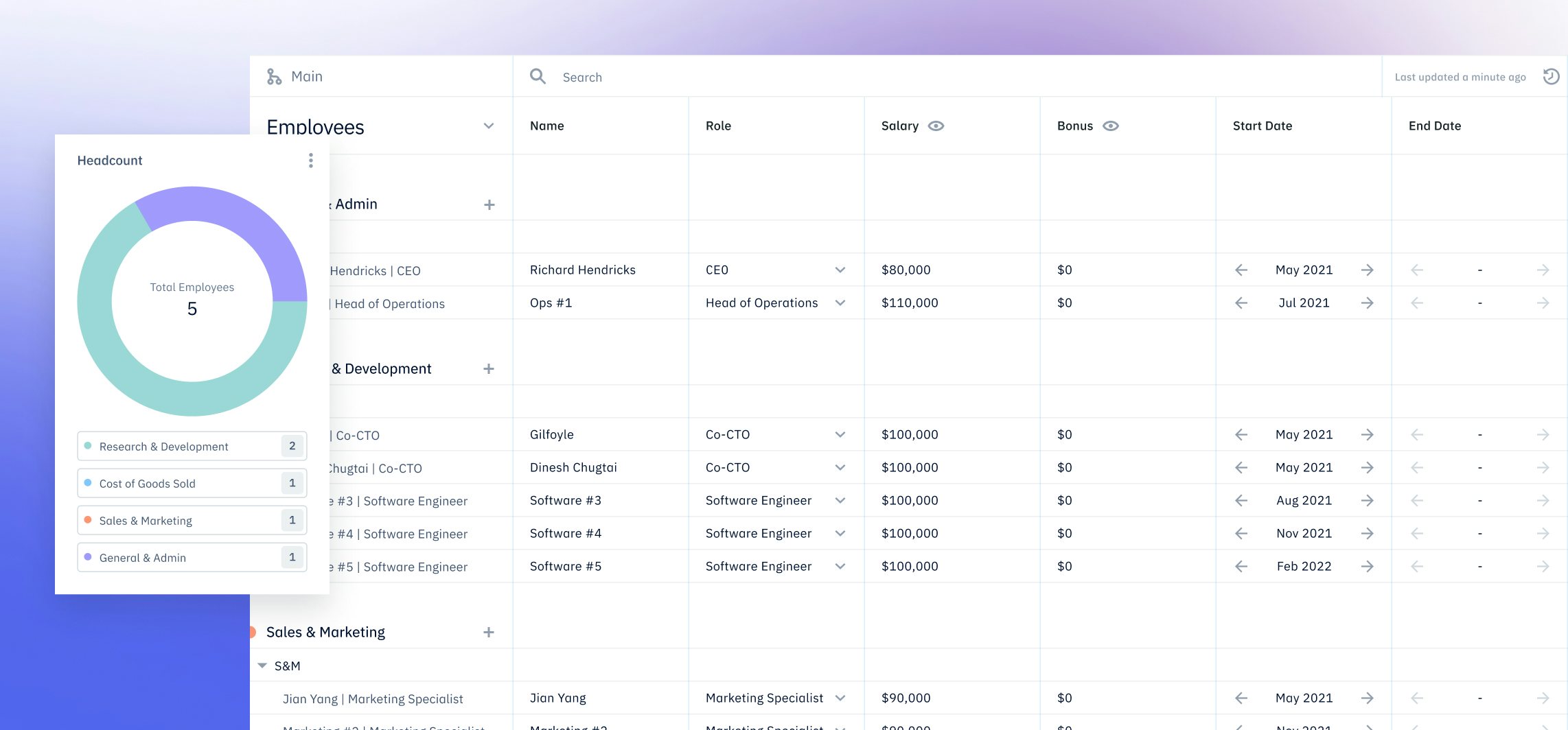 Financial Modeling
Use custom formulas to forecast anything. Build a revenue model that's easy to understand.
Time series formulas
Reference real-time data
Fully customizable variables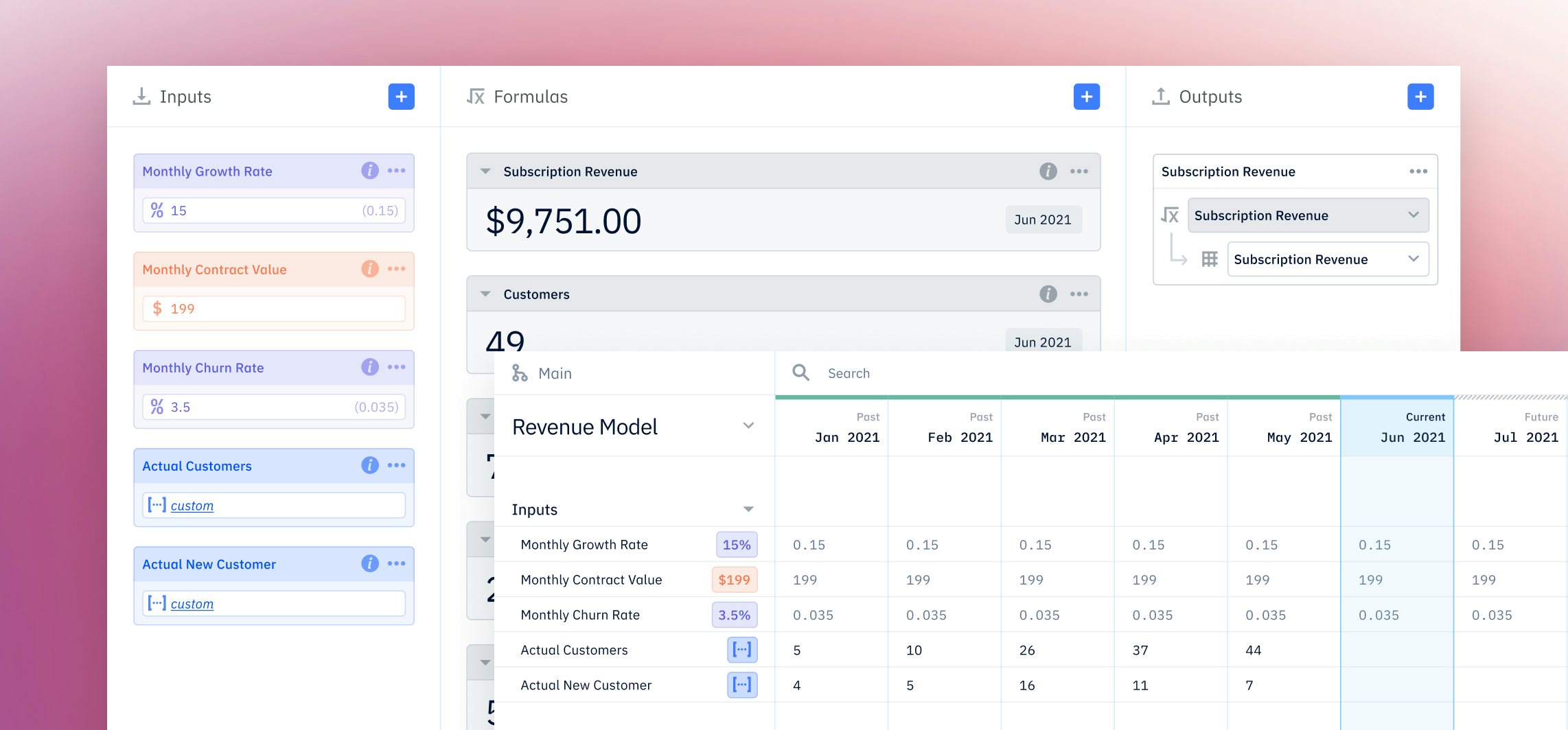 Forecast Financial Statements
3-way Forecast
Pry's Financial Report is a 3-way forecast that combines 3 key reports into one consolidated forecast. See all of your business finances on one page.
Track revenue and expenses

Customizable chart of accounts

Forecast budgets in your chart of accounts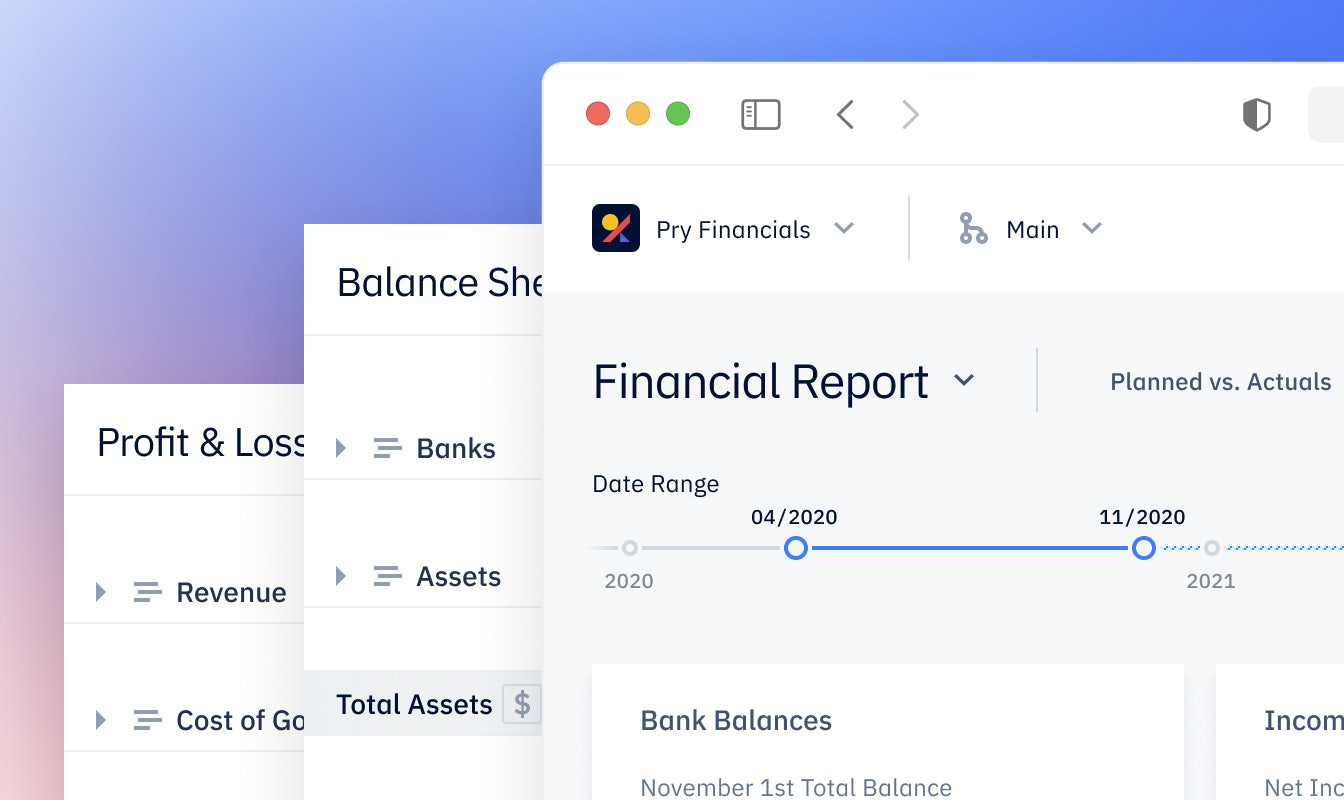 Accounting Integrations
Connect with accounting and payroll providers to get started quickly. Once connected, Pry will keep your financial reports and dashboard up to date automatically.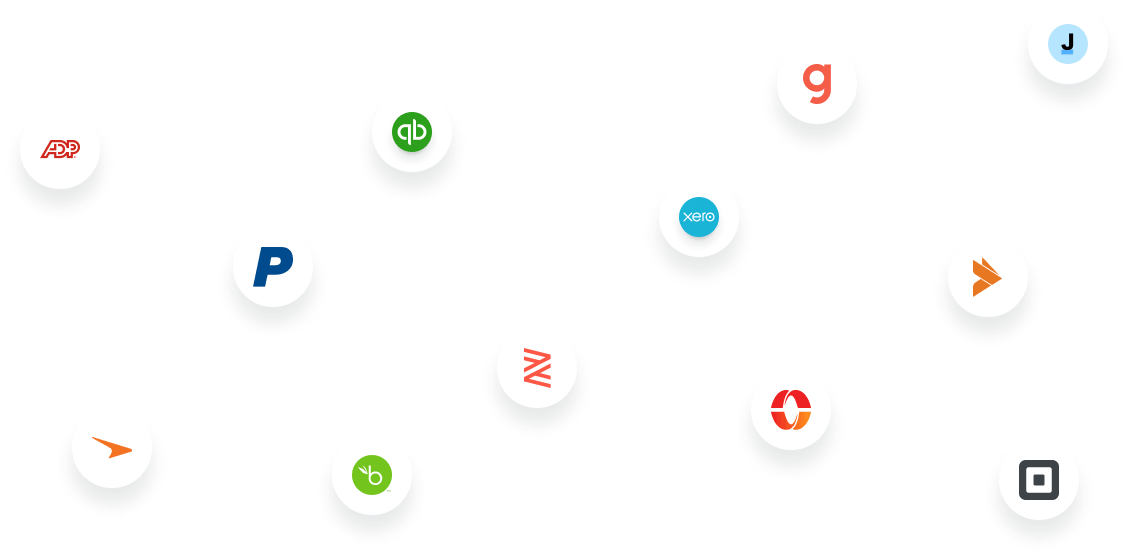 Finance is easy with Pry. Check out what else we have to offer.