How a Marketplace Startup Made Their Financial Planning 'Dead Simple'
After raising $2.5 million, and growing at a blistering rate, labor marketplace app Pangea needed a better way to compare its budget with real-time performance
Pangea: helping students become freelancers 
Founded in 2016, Providence, Rhode Island-based Pangea.app has raised $2.5 million in funding to date, most recently a $2 million seed round in July 2021 that followed on their inclusion in Y Combinator's Winter 2021 cohort. The ambitious startup will use the new funding to more than double their full-time staff and scale their rapidly growing business. 
Pangea is a web and mobile app connecting college-student freelancers and recent graduates to employers. The students' work includes marketing, design, writing, or anything else a company might need help with. With freelance work increasingly the norm, Pangea helps the newest entrants into the labor market gain real-world experience, build resumes and portfolios, and unlike unpaid internships — make money while doing so. 
In the past year, Pangea.app has worked with over 2,000 clients, expanded to 1,000 campuses, and grew the monthly value of transactions on the platform by more than four-hundred-fold.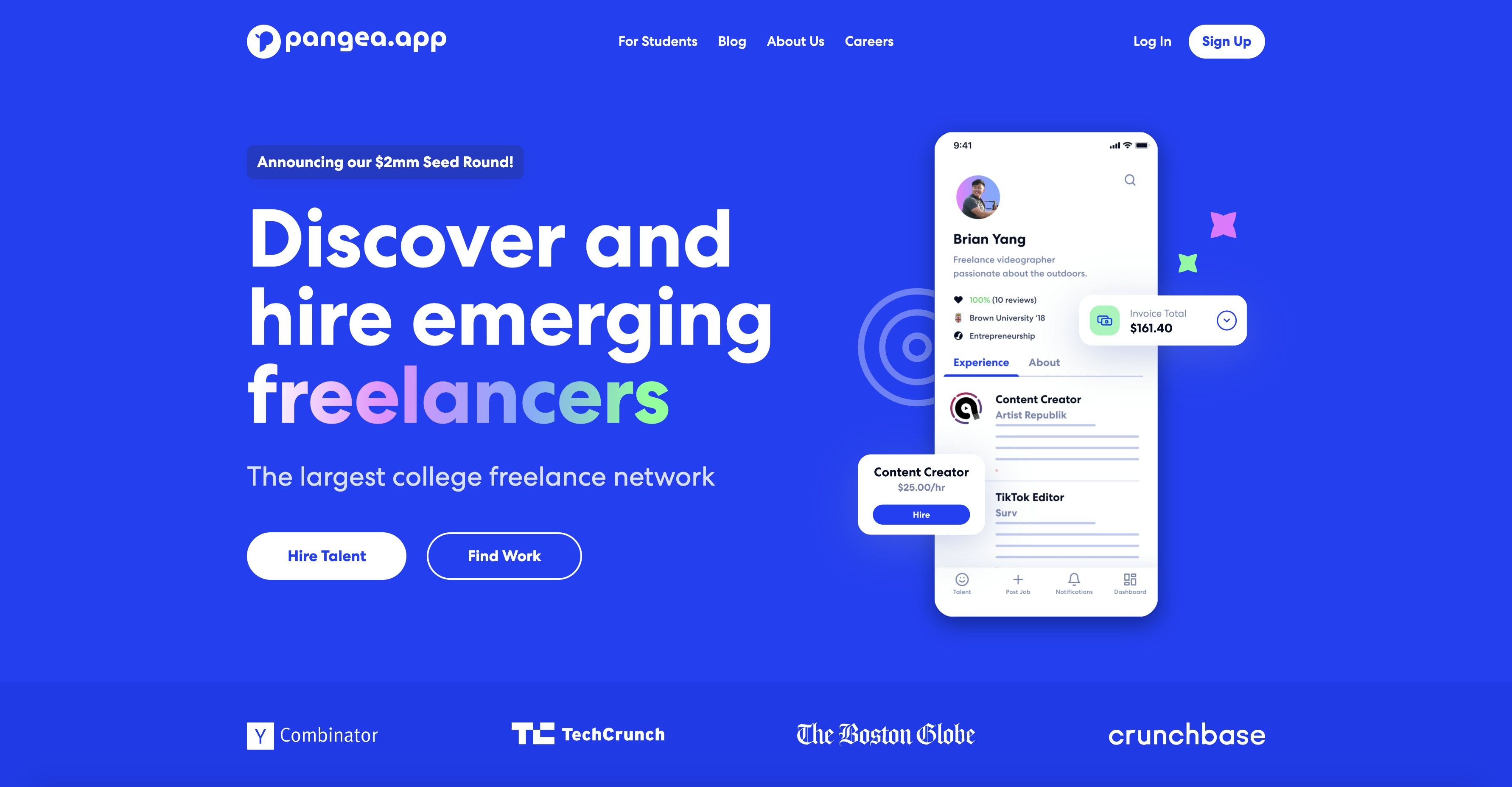 Who manages the finances at Pangea.app?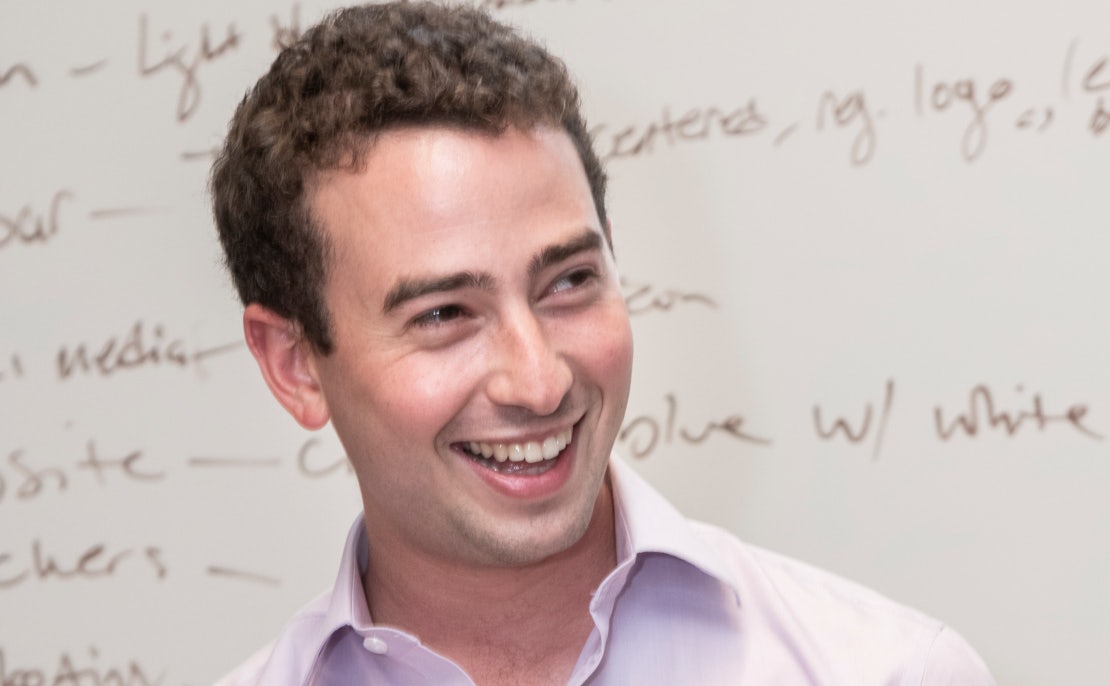 Adam Alpert is the CEO and co-founder of Pangea.app. It was not the obvious path in life for him. Adam is a recent college graduate with a History degree, and has previously worked as a freelance videographer. It was his own experience as a freelancer that led him to found Pangea.app with co-founder John Tambunting. 
"I have very little finance and business background," he explains, "I stumbled into building this business because it is something I was very passionate about. Pangea is the sort of thing I wanted to use as a student." 
In fact, to assist the two co-founders in managing company finances, Adam hired a Pangean — an accounting student — to help with the company's month-end reconciliation.
The complexities and challenges of managing a fast-growing startup's finances were a trial by fire for Adam. Today, he feels comfortable browsing financial statements or planning budgets, but using traditional tools for financial planning, he admits, was often a frustrating and time-consuming experience. 
Pangea.app's finance stack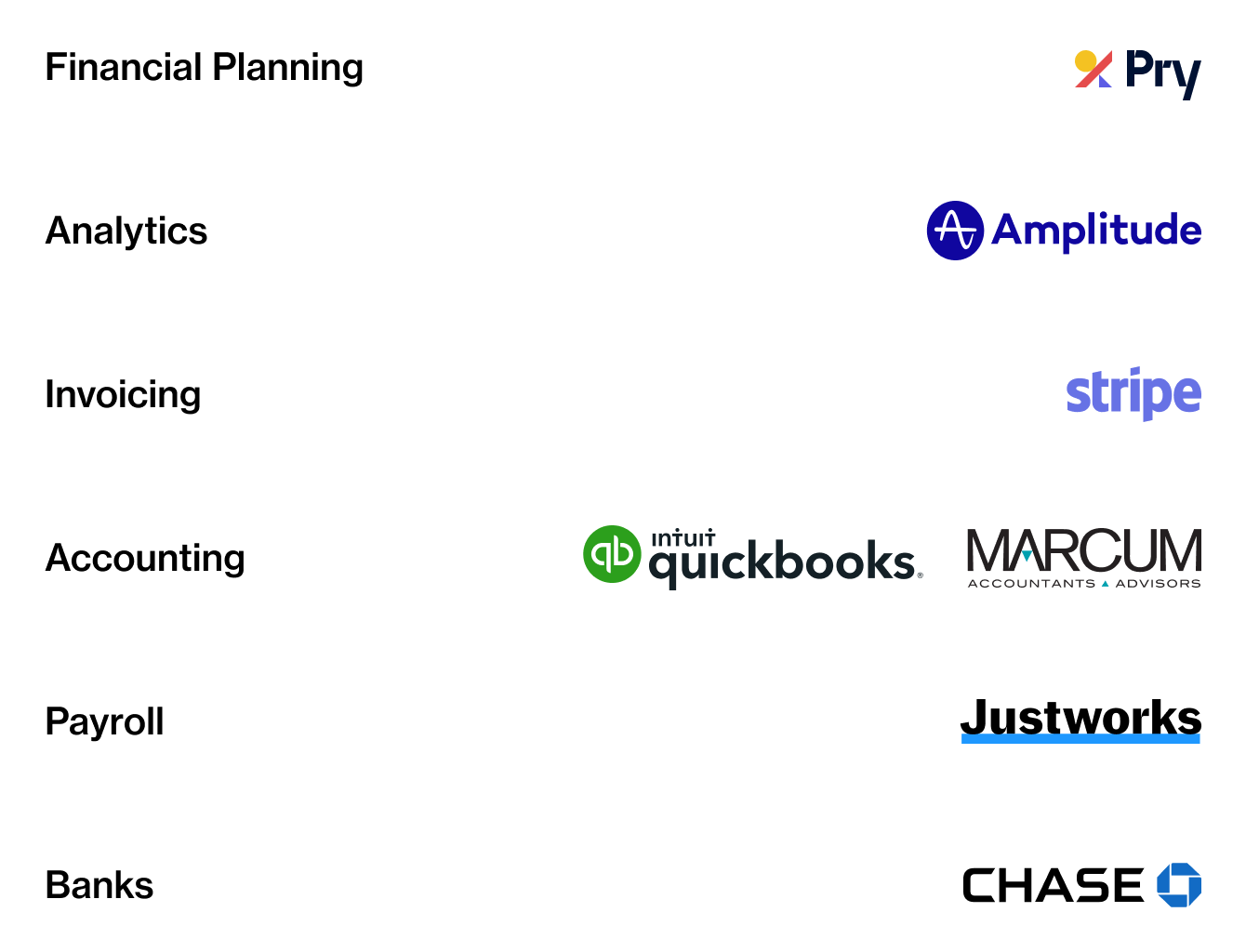 Financial Planning: Pry
Analytics: Amplitude
Payment Processing: Stripe
Accounting: QuickBooks Online | Marcum LLP
Payroll: Justworks
Banks: Chase
Before Pry: broken spreadsheets and opaque data
Before Pry, as is so often the case at startups, Adam managed Pangea's financial planning on Excel spreadsheets. Far more time went into this process than he would have liked. 
He found spreadsheet technology clunky and antiquated. 
"It is not easy to build an Excel spreadsheet that is very dynamic," Adam explains, "It became stale after six to twelve weeks. And it's also not pulling any of your expenses. So there's no easy way to quickly compare the budget to my expenses." 
In order to check his budgeting assumptions, for example, Adam would have to toggle between Quickbooks and Excel to compare his actual expenses with his projections. Financial planning became a cyclical exercise in mending old spreadsheets, copying and pasting formulas, and manually updating his actuals: a time-consuming headache no founder needs. 
As his company grew and operations scaled, the need for an automated, real-time financial planning tool became obvious.
After Pry: more insight with less time
After Pry, Adam says, financial planning became dynamic. Pry gives him instantaneous feedback and insight into his company's operations, automatically pulling his expenses from Quickbooks, and sparing him the arduous back and forth between different programs. 
"As a founder, it's always important to save time," he explains. "Pry allows me to check at a glance how my expenses are tracking against my budget in real time, so I don't have to sign into all these different platforms or pull up the budget to figure out where things are at. Everything is adjusted on the fly." 
It's not only the ease of access. Pry gives him a greater depth of insight into the figures. He can, for example, keep a close watch on his software or marketing expenses, and double-click for a drill down into the numbers. Then, he can scan all transactions labeled as software or marketing, and detect what might be driving any discrepancies with the budget.
Pry in action: financial modeling made easy
Best of all, these insights do not come at a cost of increased complexity or time commitment. 
"Pry makes building financial modeling dead-simple for founders without a background in accounting," Adam says.
He no longer needs to spend his time building an interlocking web of formulas on Excel that need to be manually carried forward month-to-month. There's no worrying that a small, human error might cascade across sheets. With Pry, he only needs to enter the formula once. 
Free of the burden of model building — and the fear of model breaking — Pry allows Adam to focus on financial planning, which, fresh off Pangea's seed funding round, has become increasingly important to the company's future.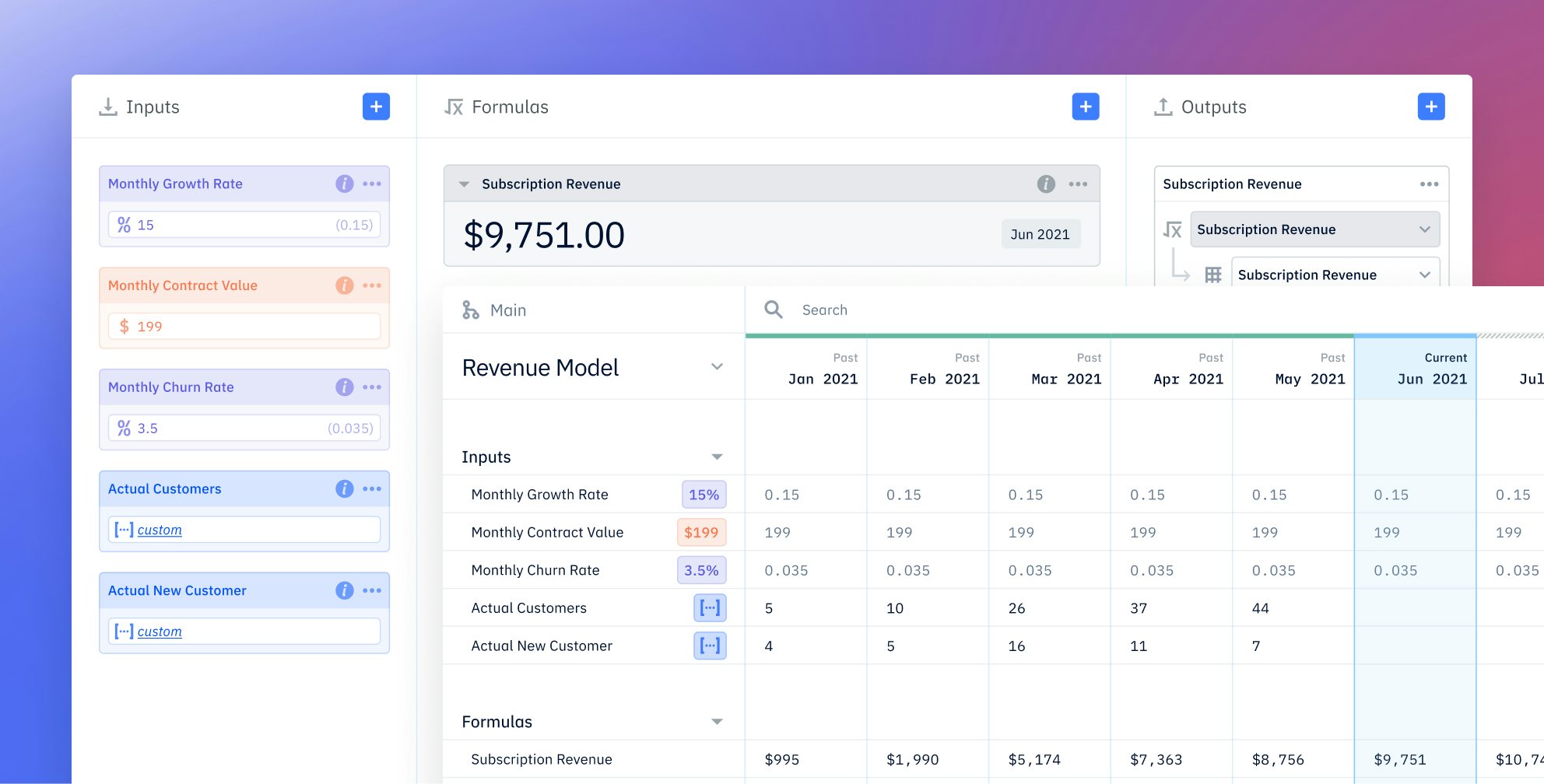 Pry in action: dynamic financial planning in real-time
Adam's main use-case for Pry is budgeting. He has been using Pry to build budgets and model different growth scenarios. He likes the ease with which he can alter his assumptions and instantly see how it affects his projections. That's especially true for hiring decisions and the impact on payroll, which is of special concern as his largest expense. 
Pry also makes it easy to manage runway calculations by incorporating real-time performance into his projections. 
"With Pry, I can replace parts of the projections and expenses with actuals, and I can then use those actuals to adjust the projections going forward," Adam says.
Adam's favorite Pry feature, however, is mapping his budget onto his Chart of Accounts, aligning his projections with his accountant's figures (Marcum LLP, a large accounting firm, which helps Pangea with tax prep). The budget and formal accounting systems now integrate cleanly, he says. 
With Pry, the final result is a holistic overview into his company's financials, a clear line of sight into how real-time performance data line up against his projections, and easy forward-looking scenario modeling. These insights would have been unthinkable using Excel spreadsheets.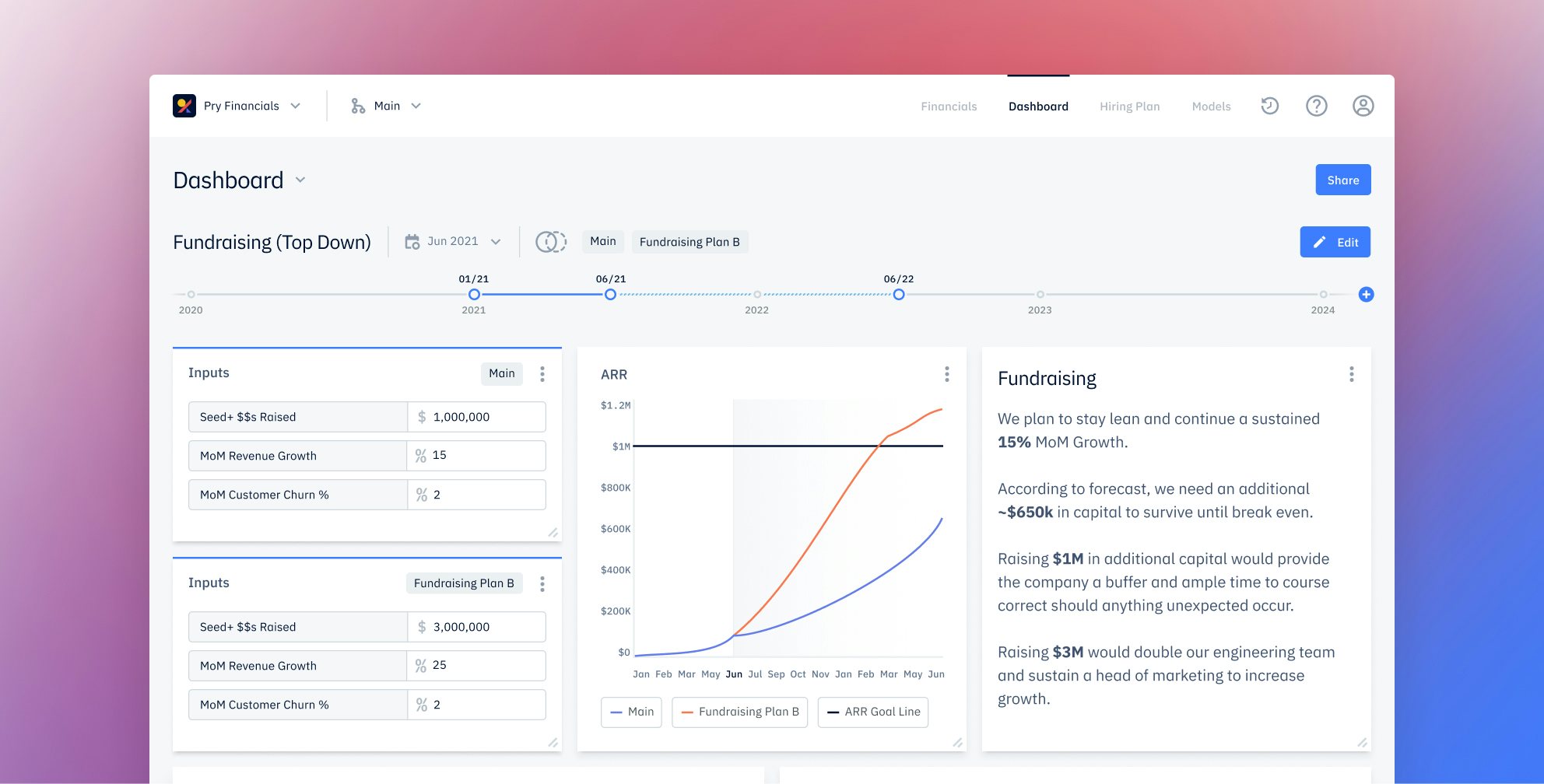 The Pry difference: showing founders what they need to know
For Pangea.app CEO and co-founder Adam Alpert, Pry has allowed him to make more effective use of his time when financial planning. Rather than spending his time tinkering with a patchwork of tools, he can focus on what truly matters: measuring his fast-growing company's performance and planning for its future. 
"Pry has made financials easy for a founder like me," Adam says. "I don't have a finance background, and Pry makes it faster to see the things I care about. The time it saves, and seeing every level of information I need in real-time, has made it really important and valuable for me."  
We couldn't have said it any better ourselves. At Pry, we're excited to support innovative companies like Pangea.app, who are creating new opportunities in the labor market. By the way, if like Adam you are a YC founder, please email us to learn more about our YC offer. Over 100 YC founders already use Pry.