How a startup on a mission to transform hiring beat 'spreadsheet anxiety' and mastered financial planning
As the Guide team emerged from stealth and began to execute aggressively on a vision to revolutionize the interview experience, they fought to organize their finances and keep tabs on fundraising.
Guide: a candidate experience platform that levels the playing field for employers and prospective employees
CEO Troy Sultan says Guide's mission is to move society towards happier work by increasing transparency and authenticity during the interview process. After emerging from stealth and closing a seed round of funding, Guide is due to nearly triple headcount from their current team of 12.
Guide is all about transparency. When applying to a company that is a Guide customer, job candidates receive personalized guides that clearly outline who works at the company, what steps are involved in the interview process, and any information that might be needed to make the big decision: should I accept this offer? This transparency helps interviewers increase their engagement from applicants and ultimately boost their win rates, while also helping to close candidates that are a better fit.
It goes without saying that hiring qualified talent is top-of-mind for startup execs in the age of the great resignation. "Transparency in the job-seeking process is critically important," Troy says. 
By leveling the informational playing field — and doing so with automations that relieve hiring reps' work load — Guide helps job-seekers make better decisions and helps employers find better workers.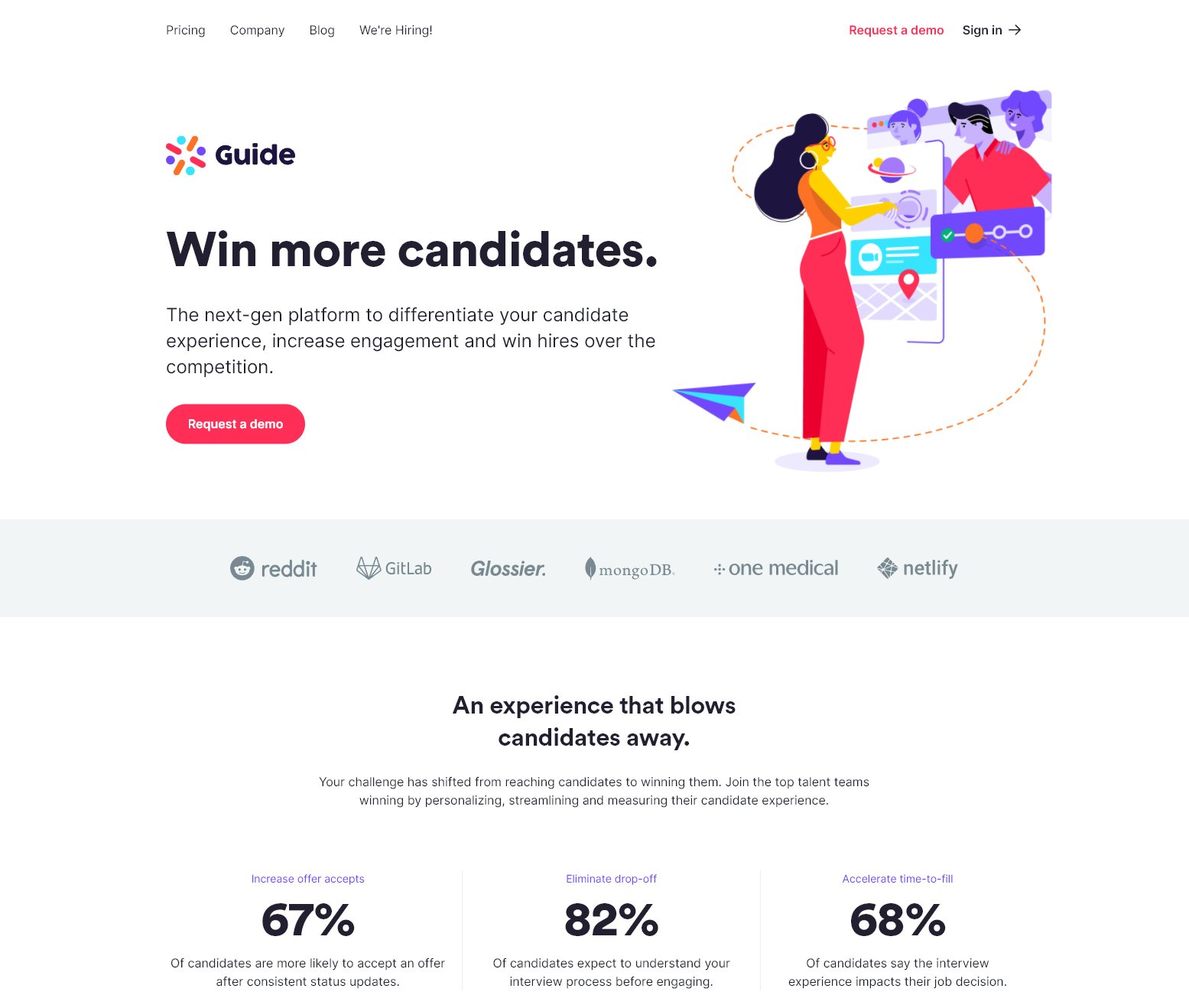 Who manages the finances at Guide?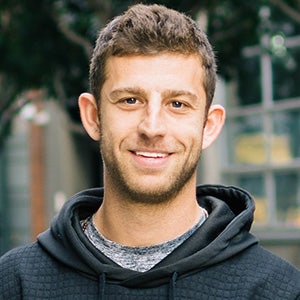 Guide's finance stack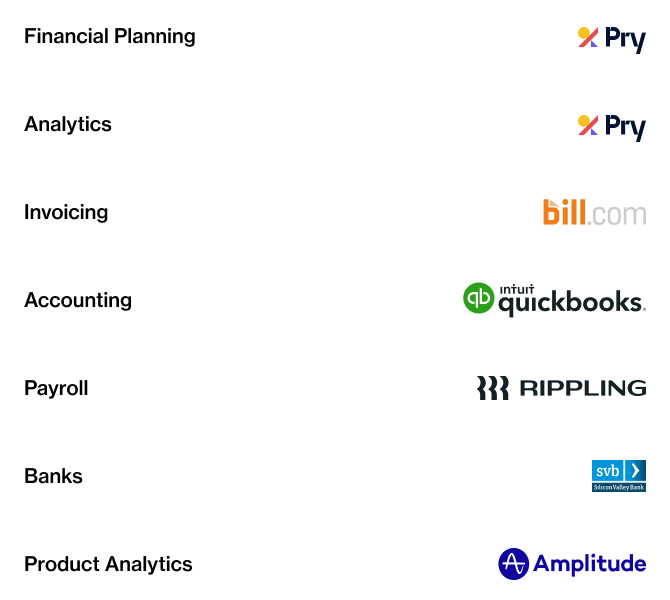 Financial Planning: Pry
Analytics: Pry
Invoicing: Bill.com
Accounting: QuickBooks Online 
Payroll: Rippling
Banks: Silicon Valley Bank
Product Analytics: Amplitude
Before Pry: a messy daisy-chain of spreadsheets
Life before Pry was much more stressful than it is now, with financial modeling being a particular thorn in Troy's side.
Initially, the Guide team had a third-party group build out their financial modeling using linked spreadsheets in Excel. 
Troy found himself having to routinely reach out to this bookkeeper and request updates to their modeling. Once he did, the next steps in the complicated process would unfold: the bookkeeper would upload the updated file to Google Drive, and then the Guide team would have to download it to their devices, ensuring that they didn't have versioning problems with old copies of the information. Given the hurried pace of growing a startup, this inefficient process was the source of much frustration.
It also reduced needed visibility into financials, since it was incredibly hard to share these models with the team when needed. 
"I had to try to get everyone on the same page with this one file," says Troy. "And if anyone wanted to run their own scenarios, they would have to create a separate Excel file, label it appropriately, and reshare it with everyone."
One of the biggest pain points aside from inefficiency and limited collaboration was a general distrust in the company's spreadsheets. Troy, as the primary user of the pre-made Excel models, didn't feel like he had the level of proficiency with Excel to be able to tinker with it. Each time he updated the model he had the nagging worry that he might be creating bugs in the logic, and had to trust more or less blindly that it continued to work properly. 
"The weight of knowing that our whole financial planning and modeling was happening in the back of this document, and that I might be causing it to make mistakes as a result of my tampering with it, caused me to always have that degree of doubt," adds Troy. "I could never 100% trust it."
After Pry: clear decision-making
After being impressed with a demo of Pry, Guide CEO Troy Sultan also quickly grew delighted with how easily he was able to transition his data to the new tool. The Pry team created Guide's initial dashboard for him, alleviating Troy's concerns about getting the modeling right. 
And at that point, Troy finally found himself free from the insecurity caused by the old Excel models, emboldening him to confidently plan out the company's future and make critical data-driven decisions.
This reliability has positioned Pry as an essential tool when Troy prepares for his investor meetings. As a startup founder, Troy wants to spend as little time as possible fundraising without shirking the obligation, so he can invest that much more time in building a great business. With numbers he can trust, he has added confidence, which means he can get the job done quickly.
In the strong fundraising market right now, where deals can come together very quickly, it's often necessary to act and make decisions without delay. Pry means Guide's leadership is always ready to take the next step in fundraising, before it becomes a pressing issue. 
"At the end of the day, fundraising dollars are just fuel," he says. "We want to spend less time at the gas pump, and more time on the road. Pry is our fuel gauge. It lets us make assumptions about where the next gas station is, and whether we want to stop at this one or get off a couple of exits ahead. In fact, with Pry, we're able to fuel the car while simultaneously having our foot on the gas."
Pry also helps Guide know when and how to spend money. With the different possible projections Troy has developed in Pry, he already knows how to use money before it's there, with no interruption in the company's growth or decision making. 
Pry in action: interactive investor meetings
Not only does Pry help in knowing when it's time to raise, it's also embedded in Guide's fundraising workflows. Troy says his favorite use case for Pry is being able to easily create a financial dashboard to share directly with investors.
As early as the second or third conversation, Troy says, he is sending potential investors Pry-made dashboards that display the company's progress and likely future trajectory. Pry's versatility makes it easy to add data points and create custom dashboards on the go if investors require different views or want to dig into something in detail.
In fact, during live meetings with investors, Pry's interactive capabilities meant investors were able to play around with the numbers in real-time and see monthly and yearly projections change as different assumptions are made. 
This isn't just effective as a communication tool. It saves everyone time. 
"I would just send a link and say, 'Hey, here's a link to our modeling, go ahead and tweak the assumptions and take a look at the possible outcomes,'" says Troy. "I felt pretty awesome to be able to offer that."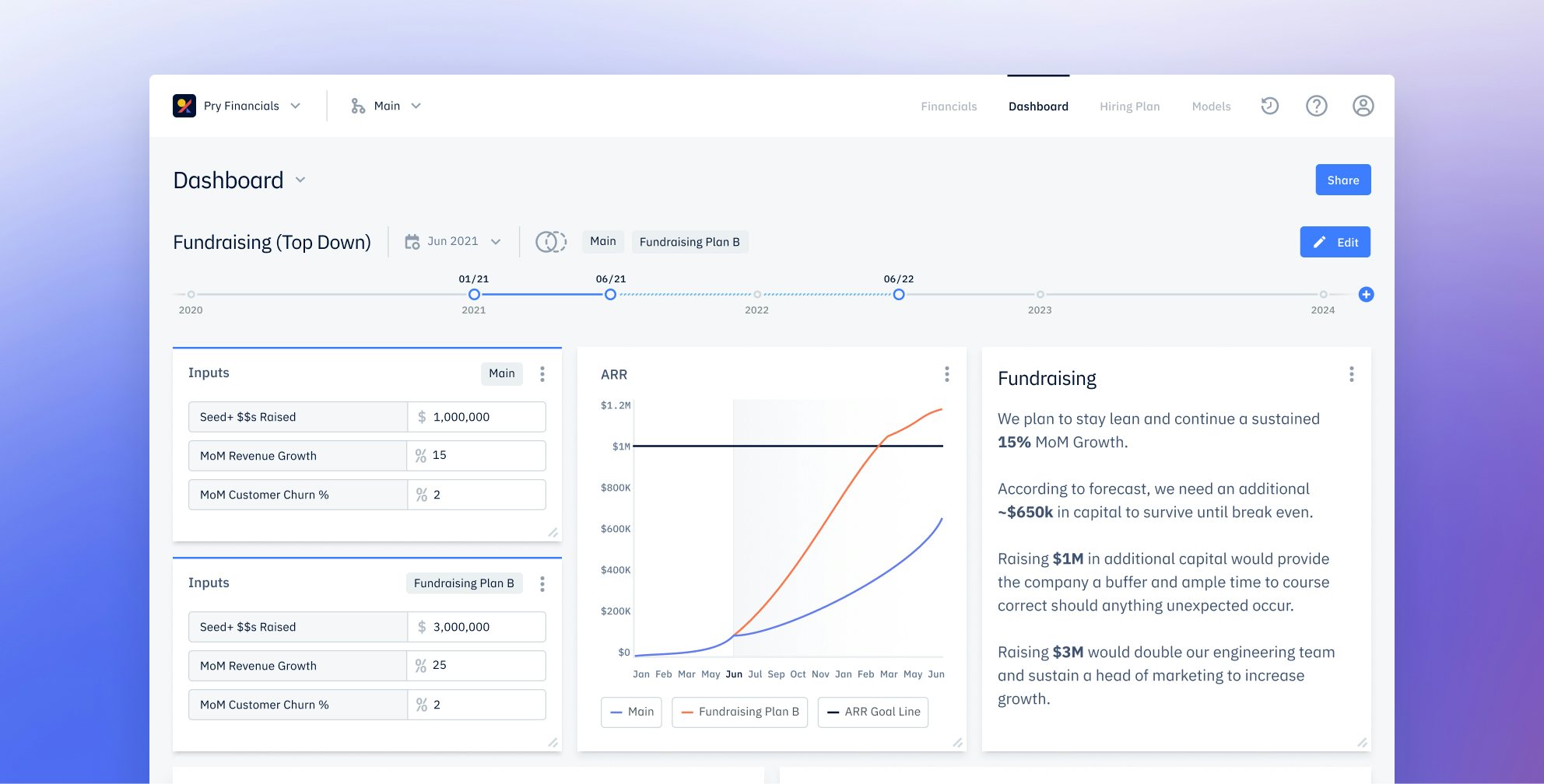 Pry in action: building a financial future, together
In fact, Guide allows the whole team to access the company's models in Pry, enabling a new level of collaboration and transparency the team didn't have before. 
Troy and his co-founder Austin frequently discuss important financial metrics at their monthly all-hands meetings, taking live questions about potential scenarios for the company. Since they all have access to financial dashboards in Pry, the small team at Guide knows the background for these conversations in some detail and can offer input when needed. 
"We like to plug financial scenarios in real-time and watch together what the future could look like," Troy says. "It's been great at building team bonds and aligning our company goals and vision." 
As Guide grows, Troy thinks future leaders at the company will leverage Pry at the department level as well. Soon, directors and hiring managers should be able to use Pry to model and tweak headcount scenarios or estimate the revenue impact of each new salesperson.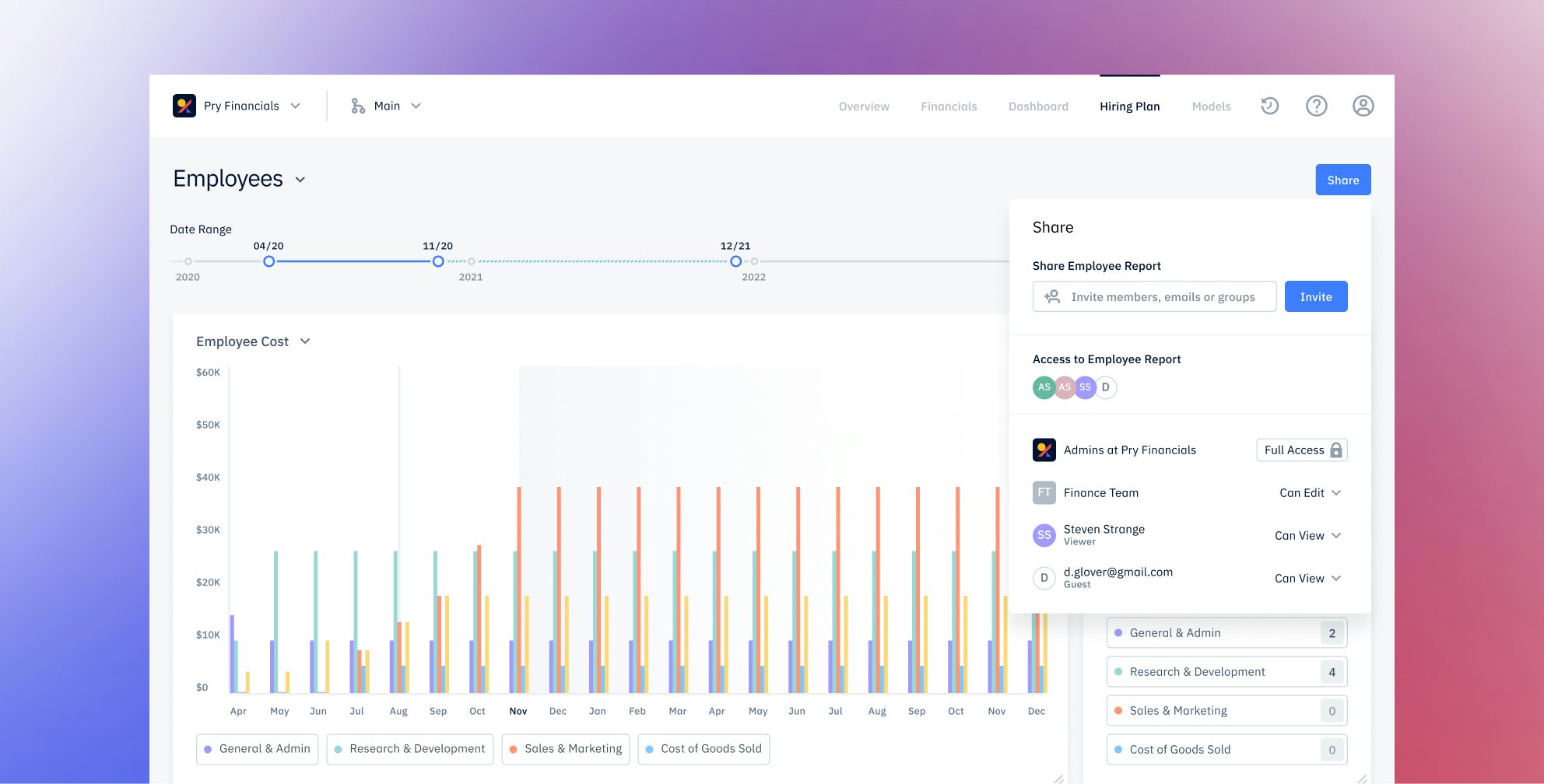 The Pry difference: numbers at your back
For Guide CEO Troy Sultan, the Pry experience means feeling a good amount of relief. The old mess of spreadsheets beyond his control has been filtered through a software tool, and today all the information is in one place, where with a few clicks he can create projections, build scenarios, and quickly pull up financial vital signs. 
"Pry is certainly one of the most valuable and important additions we've had to our software stack," Troy adds. "There are so many uses of Pry I could think of, and even without strong mastery of financial management, Pry makes it so easy to implement them." 
Armed with Pry, Troy is proactively managing financial information as a tool to help him rally his investors and team toward new goals. 
At Pry, we're excited to support innovative companies like Guide, which is devoted to its mission of improving working lives. If you're a startup founder who wants a reliable and collaborative way to manage your company's finances, we'd love for you to try Pry out.