Templates
Settings Page
We've launched a Templates management page under organization Settings.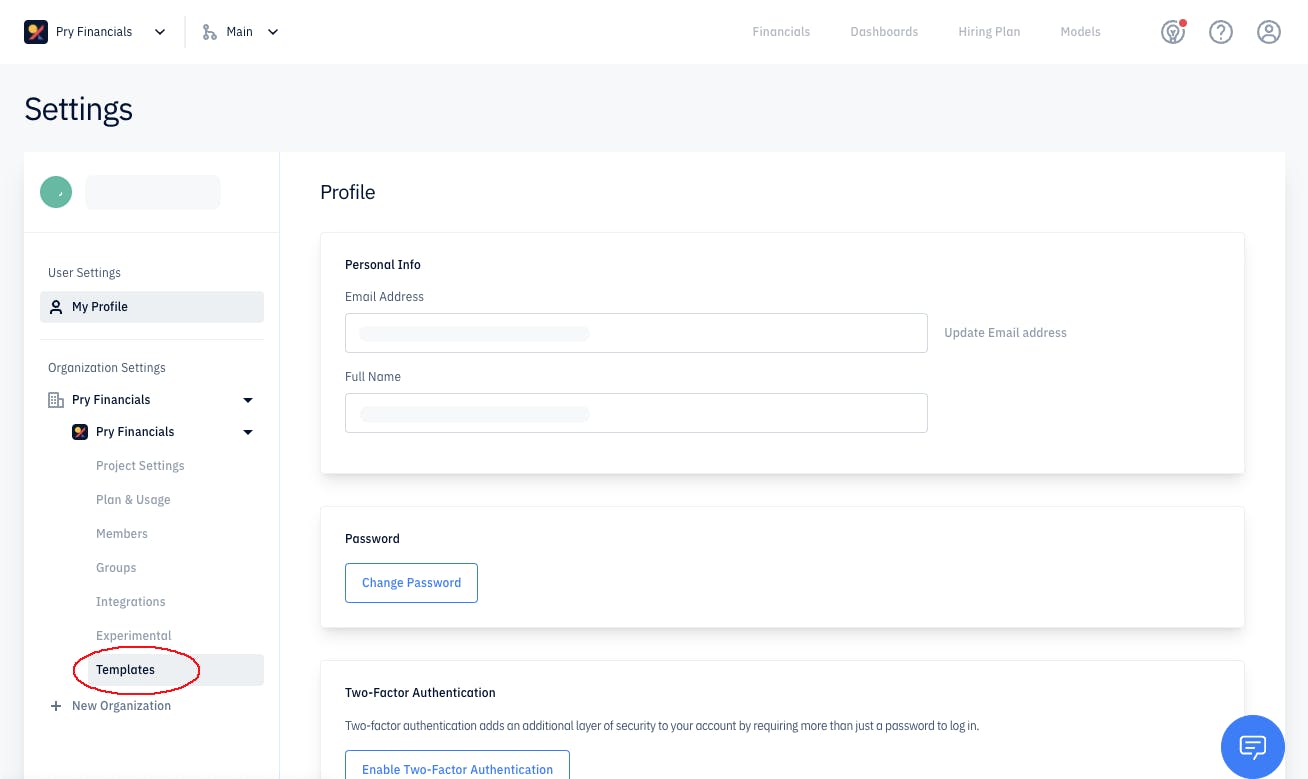 In this page, there are two main tabs: All Templates and Templates In Use. In All Templates, you can see all global templates that our team has set up to get you up and running faster.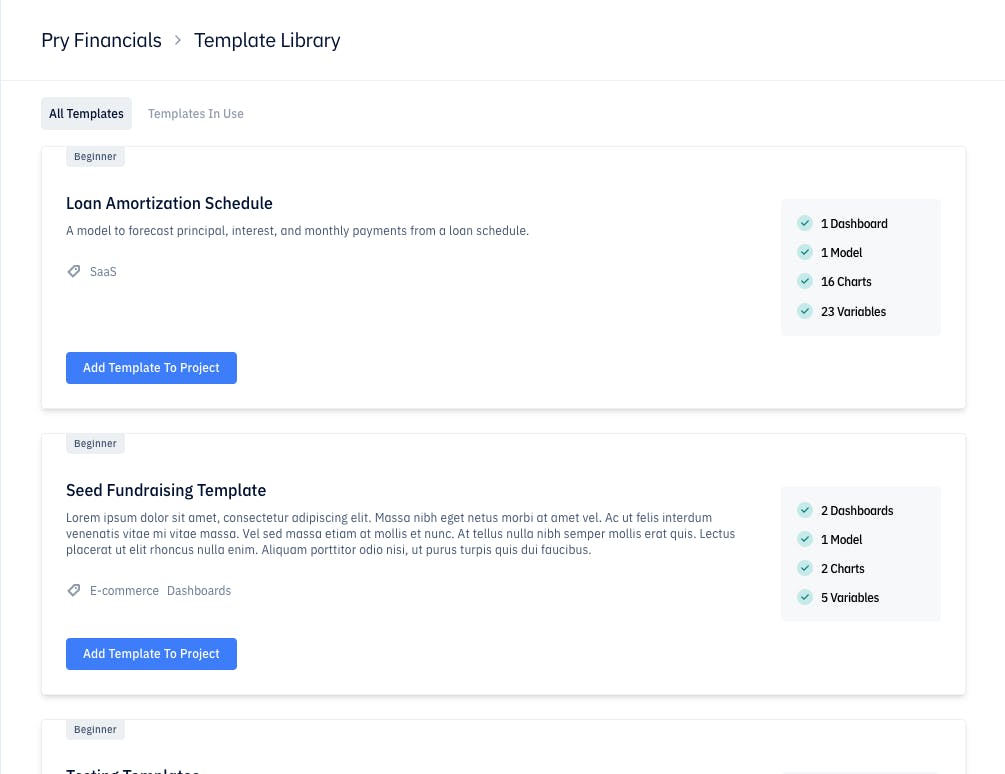 If you want to add one of those templates to your project, just click on Add Template To Project. A new page will pop up with the template details and a description of all the entities that will be added to your project through the template. Next, you'll be asked to select a start month for the template.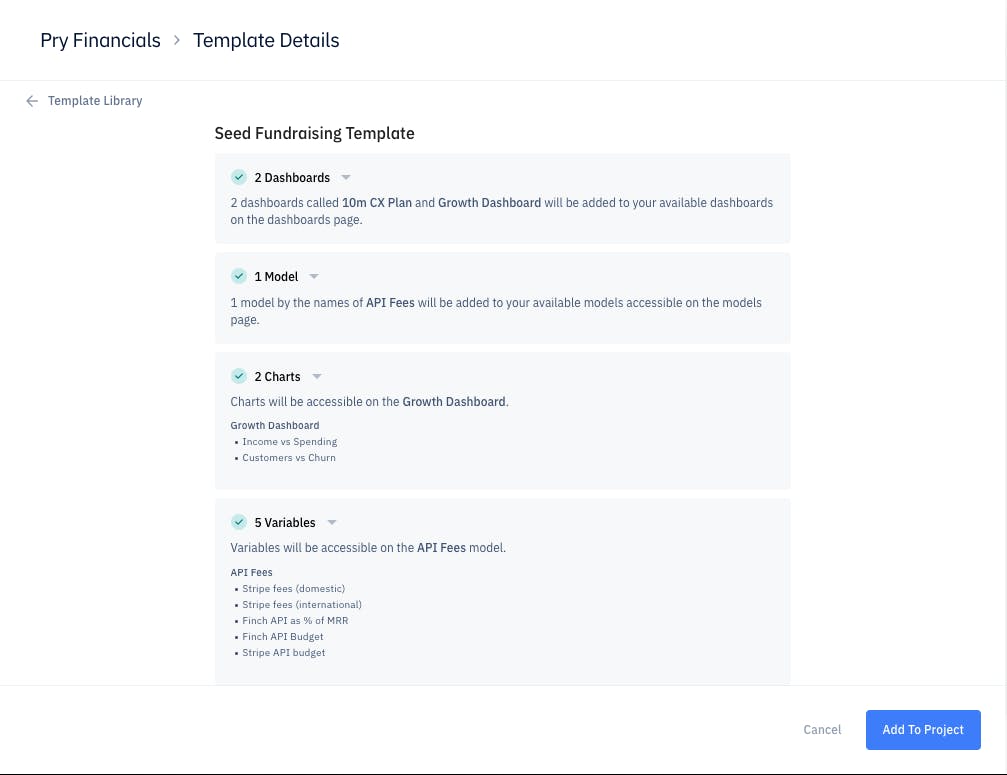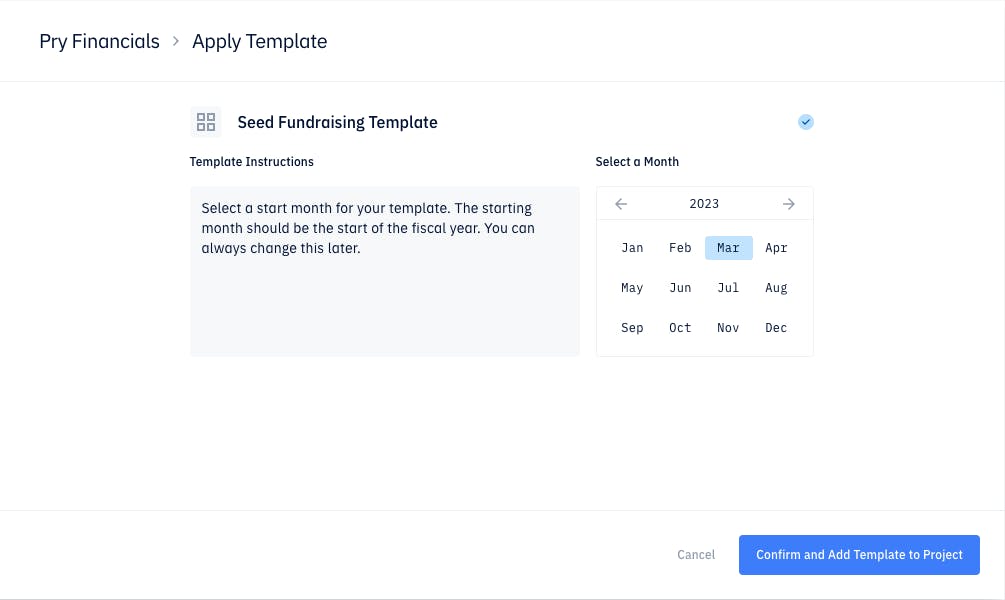 After confirming, the chosen template will be applied and all entities will be added to the project.
The other tab, Templates In Use, displays all your currently being used templates. In this page, you can also remove a template from your project.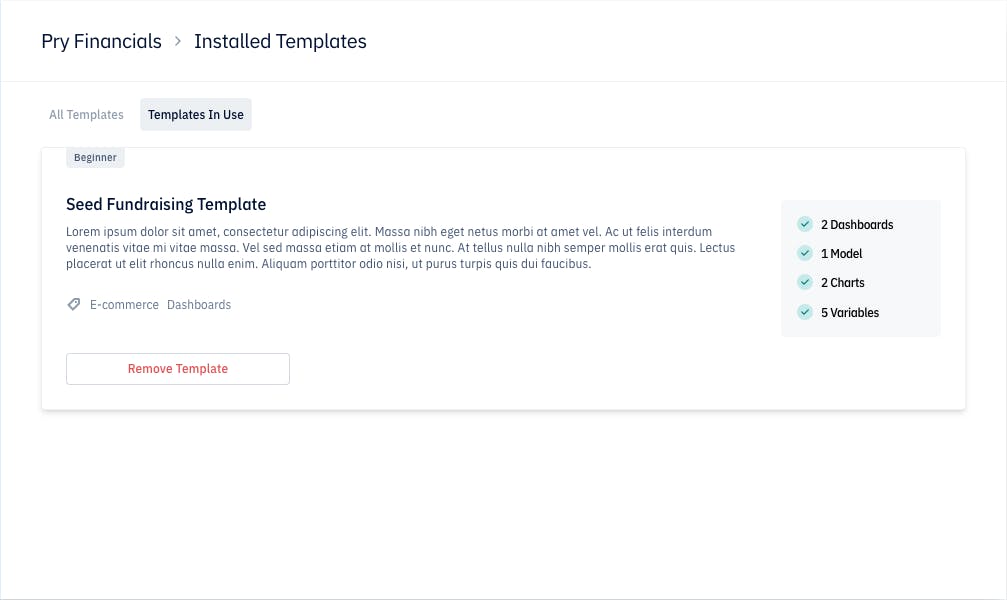 Models Page
When creating a new model, you now have the option to create it from scratch or to create it from a template.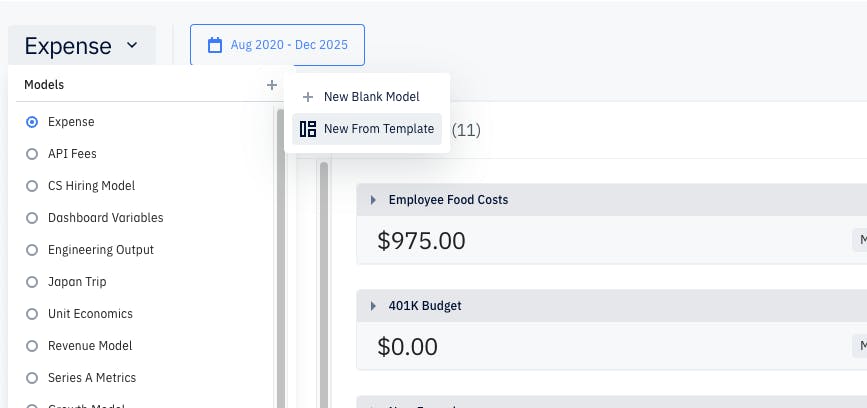 When you choose New From Template, we'll display a wizard to help you choose the template that best suits your needs.
As you could in the Settings page, you can select a template from all global templates available.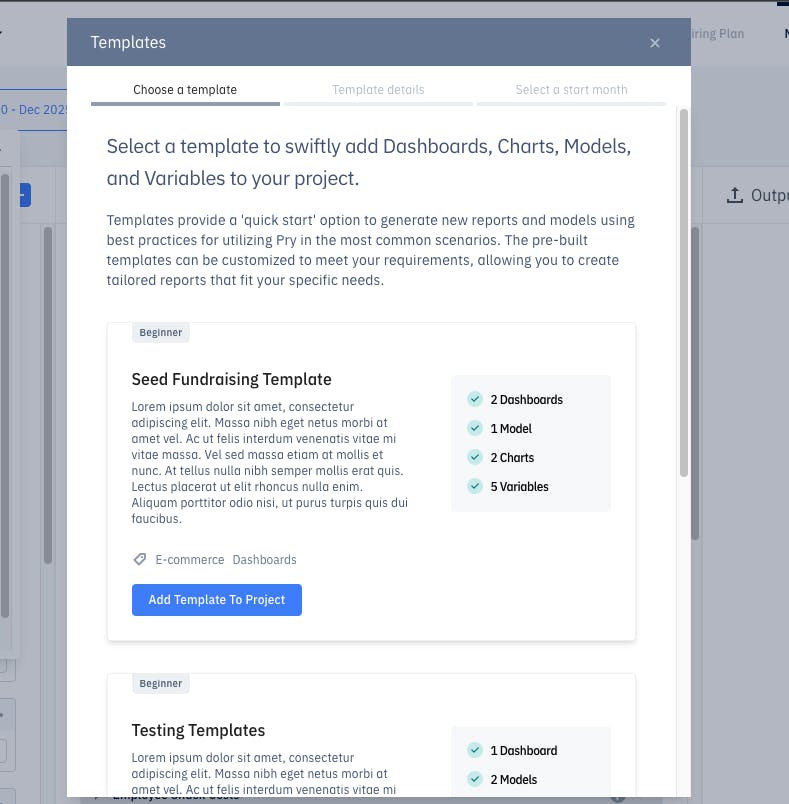 After doing so, you'll see the template details and all entities that it will create on your project.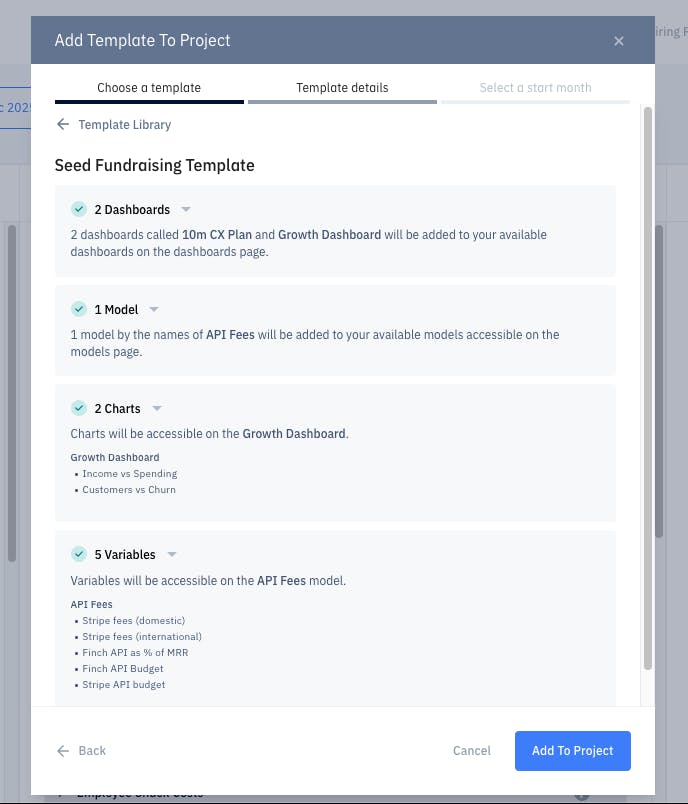 Then, you'll be asked to select a start date and confirm.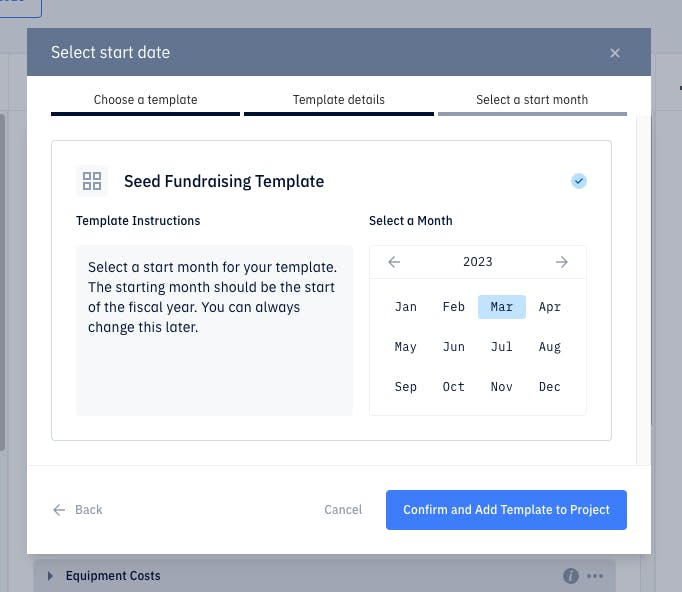 After the template is successfully applied, we'll redirect you to one of the new models page (if any) and display the message Get started with your template.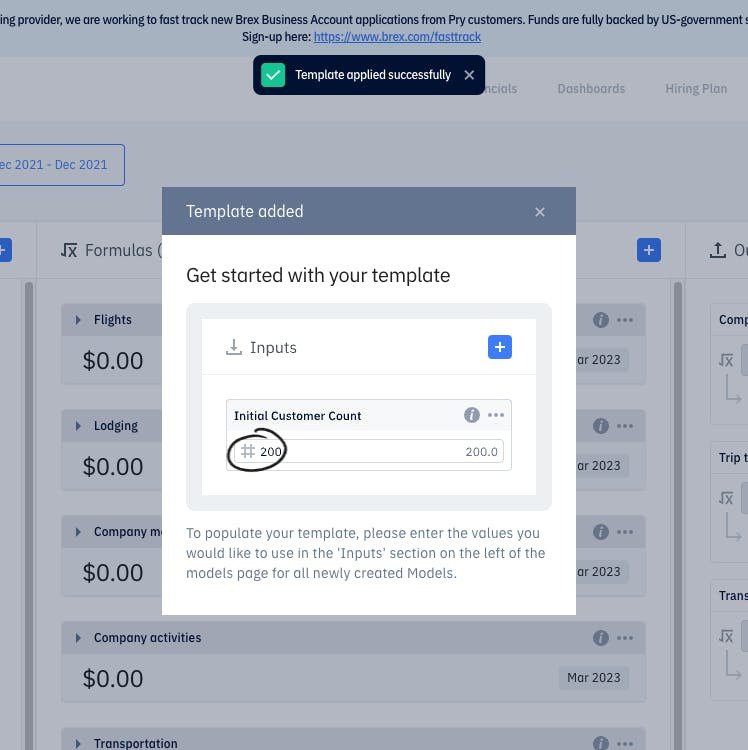 Was this article helpful?