Bookkeeping on Pry vs Importing Accounting Data
You can use Pry to do your bookkeeping or import your data from QuickBooks or Xero. If you're using an accounting software we don't currently support, you can manually import CSVs instead.
When to connect QuickBooks or Xero
If your books are done in QuickBooks or Xero already, connect to it to import your financial data over to Pry. Keep your current process with your bookkeeper or CPA and use Pry for financial planning.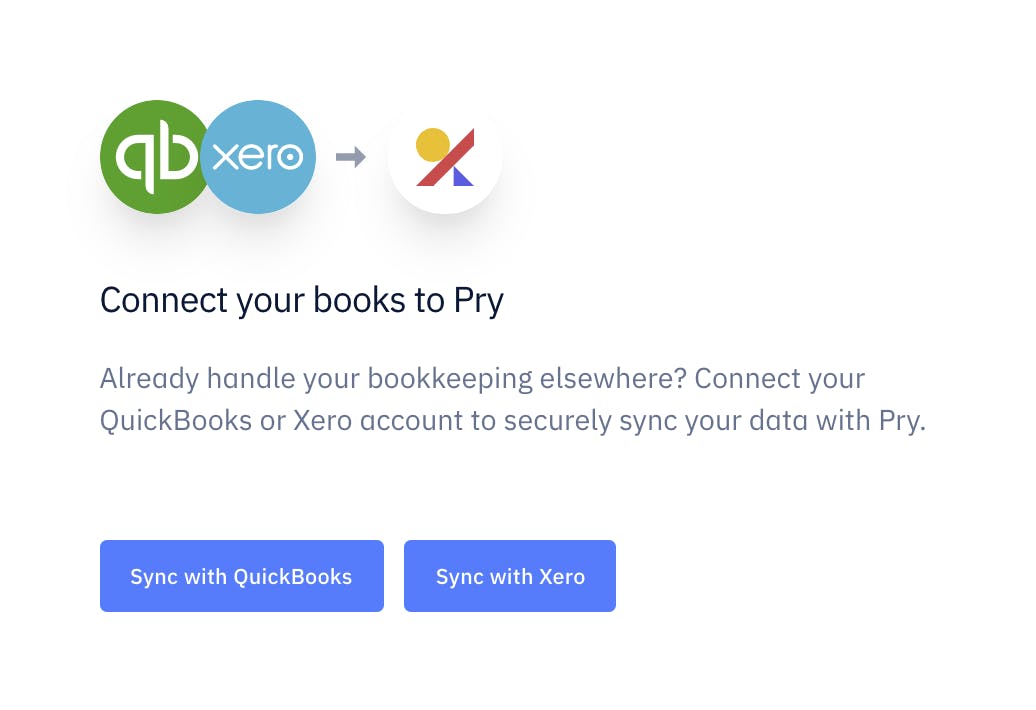 Reasons to Import
Quick to set up
Works well with CPAs and existing workflows
Accrual/GAAP or more complex accounting
When to use Pry for Bookkeeping
No existing Bookkeeping / New Company
If you have recently started your company or do not yet have bookkeeping set up, you can use Pry for bookkeeping.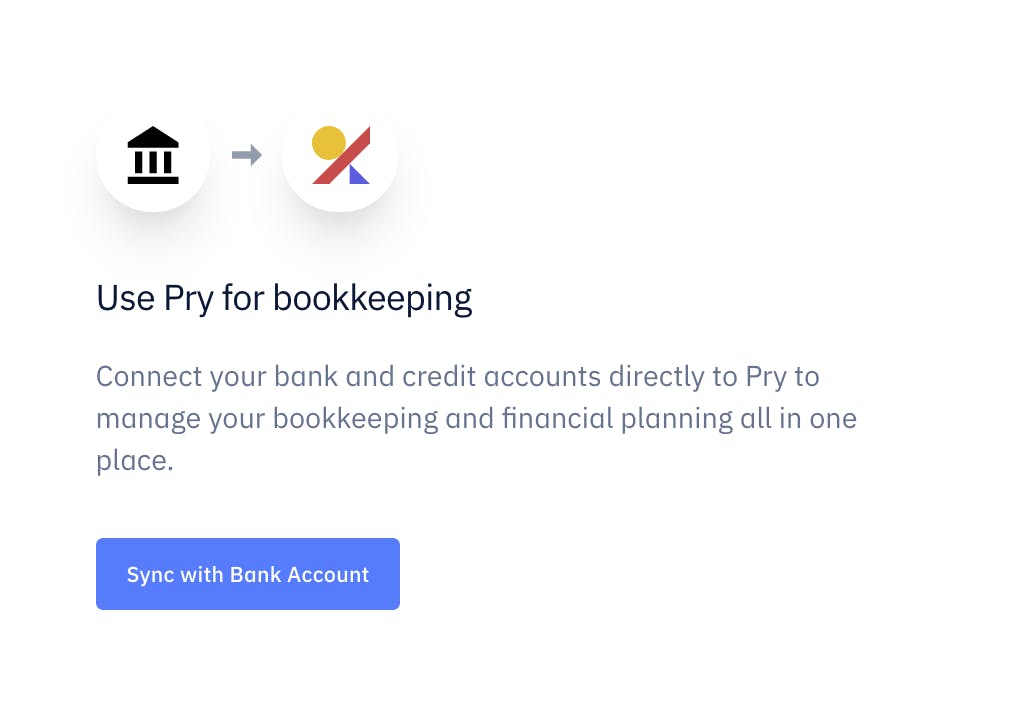 Reasons to use Pry Bookkeeping
Quick & easy for the founder to do simple bookkeeping
Save money by not having to pay for another bookkeeping software separately and CPA.
Organize financial data on Pry and export to spreadsheets later to prepare for tax filing.
Real-time Financial Metrics
If you use Pry for bookkeeping, your financial data will be updated every day via Plaid. You do not need to wait for your accountants to close the books at month-end.
Was this article helpful?