Announcing Pry's $4.2m Seed Round
Empowering founders to make better financial decisions.
Today we're excited to announce that Pry has raised a $4.2m seed round from seasoned investors at Global Founders Capital, Liquid2, Pioneer Fund, Y Combinator, Hyphen Capital, Walter Chen, and others.
We couldn't have gotten here without the support of our team, investors, and most of all, early users who saw the value of what we were building and offered their suggestions and support wholeheartedly. Big thanks to you all!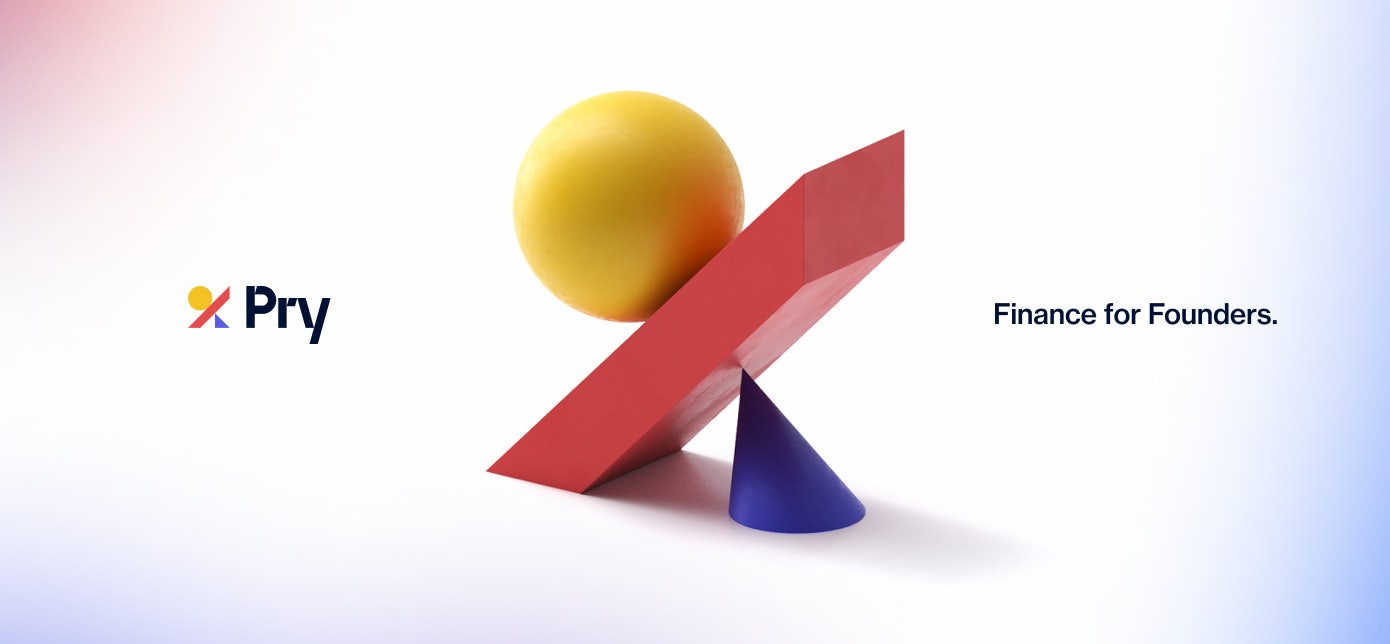 The Start of Pry
Alex, Hayden, Tiffany, and I (Andy) started Pry in March of 2020 to build a new tool for founders to manage their finances. Early stage founders need to manage cashflow, attract funding, and prove business profitability, but doing this in Excel spreadsheets is confusing, difficult and very manual. We're building Pry to tackle this problem for startup founders and small business owners.
For startup founders, managing cashflow and business finances is a huge mental block and source of stress. I felt this strongly at my last startup where I was in charge of financial modeling and we were struggling to hit numbers.
Our vision for Pry is to help founders achieve their maximum financial wellbeing. Pry will make sure that your numbers are accurate, give you all the flexibility of working with spreadsheets, and eventually provide advice around standard practices so you can feel confident in your business decisions.
Pry does this by combining your Balance Sheet, Profit and Loss Statement, and Cashflow Statement into a single Financial Report containing everything that the founder or board needs to know about the company. This replaces the traditional 3 way forecast and is supplemented by purpose-built features like the hiring plan, financial modeling and scenario planning to replace the spreadsheets that founders and finance teams are using today.
Replacing spreadsheets is just the start for Pry. By giving better structure to financial data, Pry will eventually be able to provide relevant advice to help founders make better decisions through machine learning.
Pry is a Better Tool for Founders to Manage Company Finances
It's been just over a year since our first Pry release - dubbed Avalon. We've launched our private beta, then public beta, and grew from 0 to 200+ customers. But most of all, we've worked hard to build a great product for our users and we've released a number of major features and improvements including:
This is just a start. With our seed round, we'll aim to improve collaboration on Pry and iterate on our core features that customers are already using.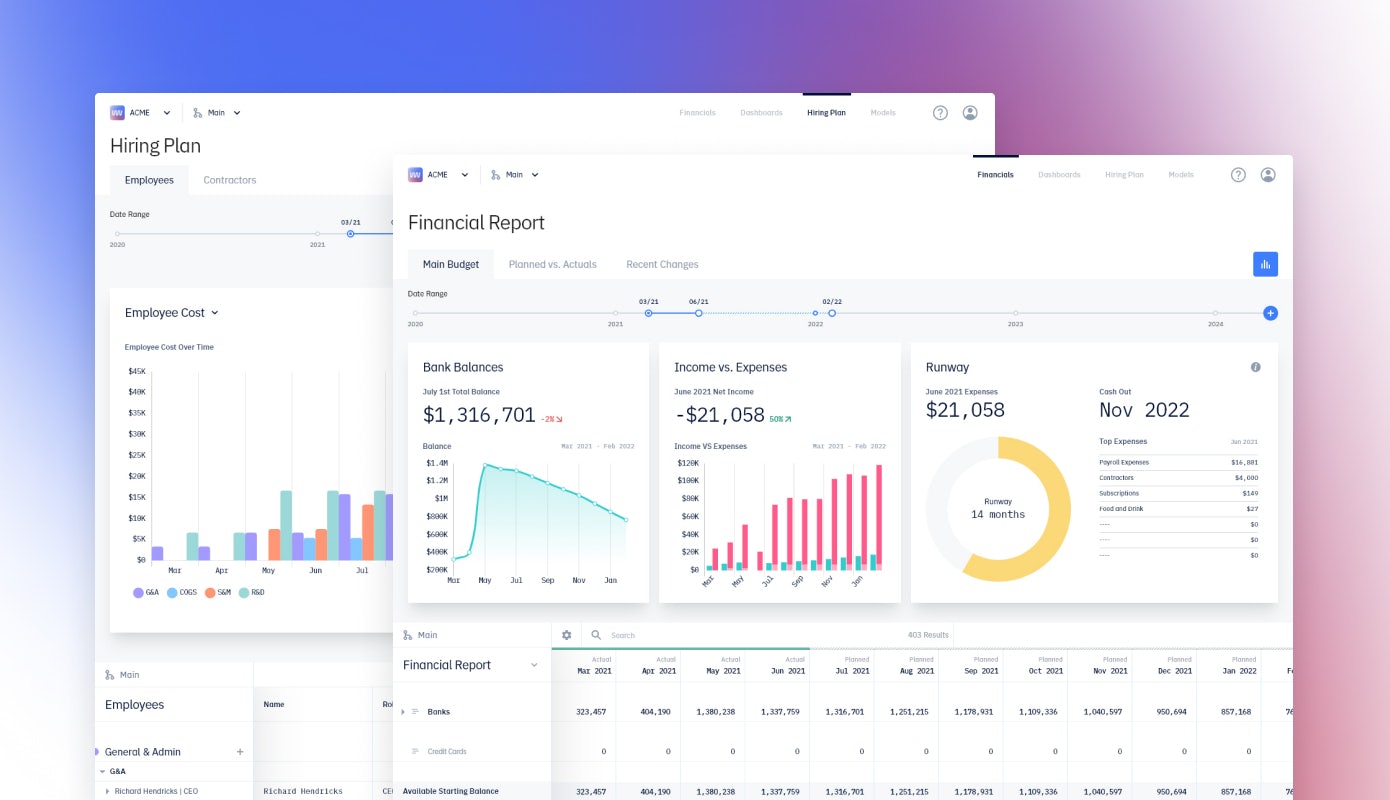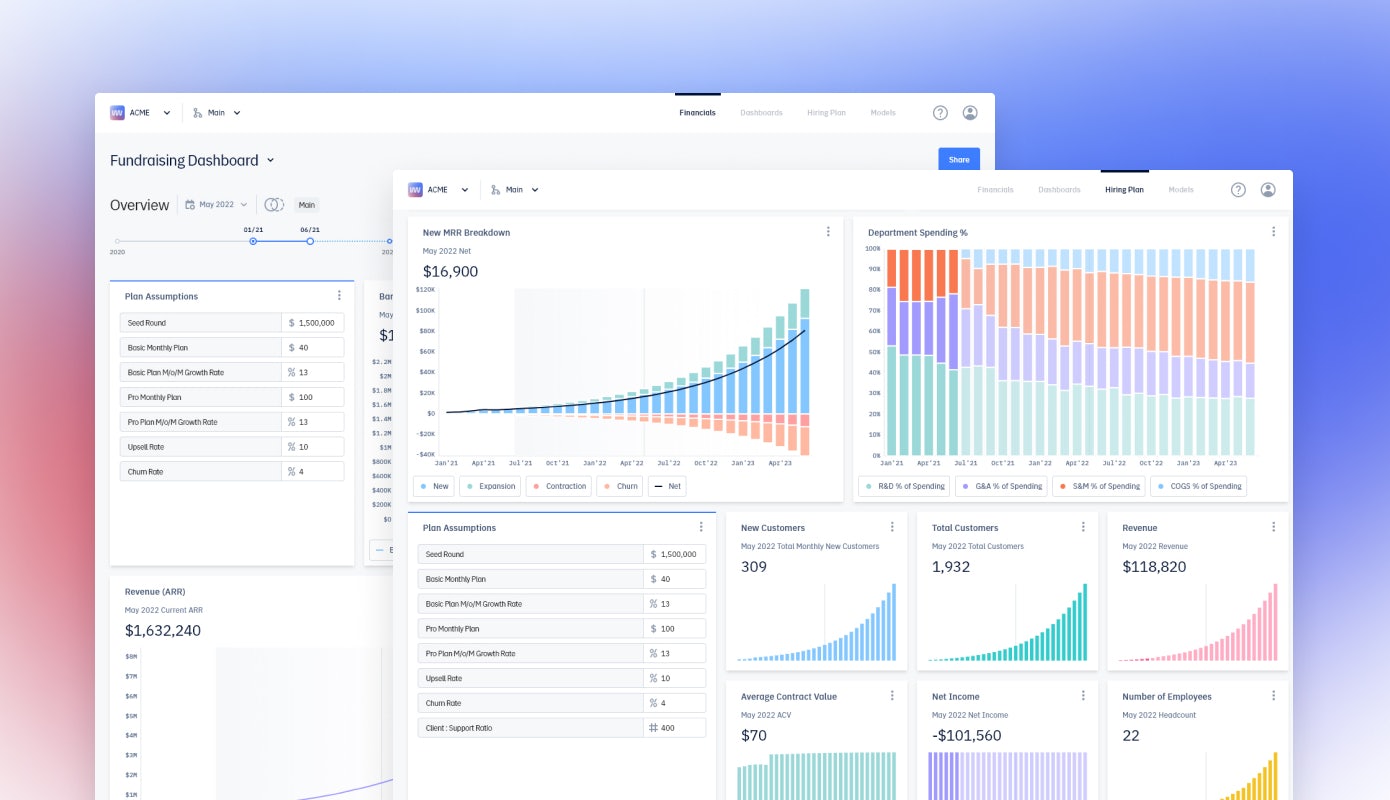 Product Values
We're still a startup and early on our journey. There are many more exciting opportunities for us to help finance teams and company operators. Here are a few key principles that guide our product as we continue to build:
1. Build for Founders.
We will always treat founders and non-finance users as first class citizens on our site. Pry is designed to give insights and visibility to anyone within a company. We're not building software for just finance teams, we're building software to connect the whole organization together.
2. Bottoms up Product.
Our best features come from building on top of our existing features. This also means that we need to take the time to build a good foundation for all of our features. That's why almost everything on Pry is customizable - the report, the models, the dashboard, and soon, the hiring plan.
This takes longer for us to build, but it always pays off for the engineers and end users in the long run.
3. Always Respect the Data.
Currently, Pry does not use data for anything except bug fixes. As we build, there will be more opportunities to use our data to benefit the community. We promise to always treat data with integrity and never monetize without the blessing of the community.
A Real Alternative to Finance Spreadsheets
We're committed to building the best product to help founders manage their finances. Please try Pry if you haven't already and see if our solution could help your company save time and bring clarity to your business finances.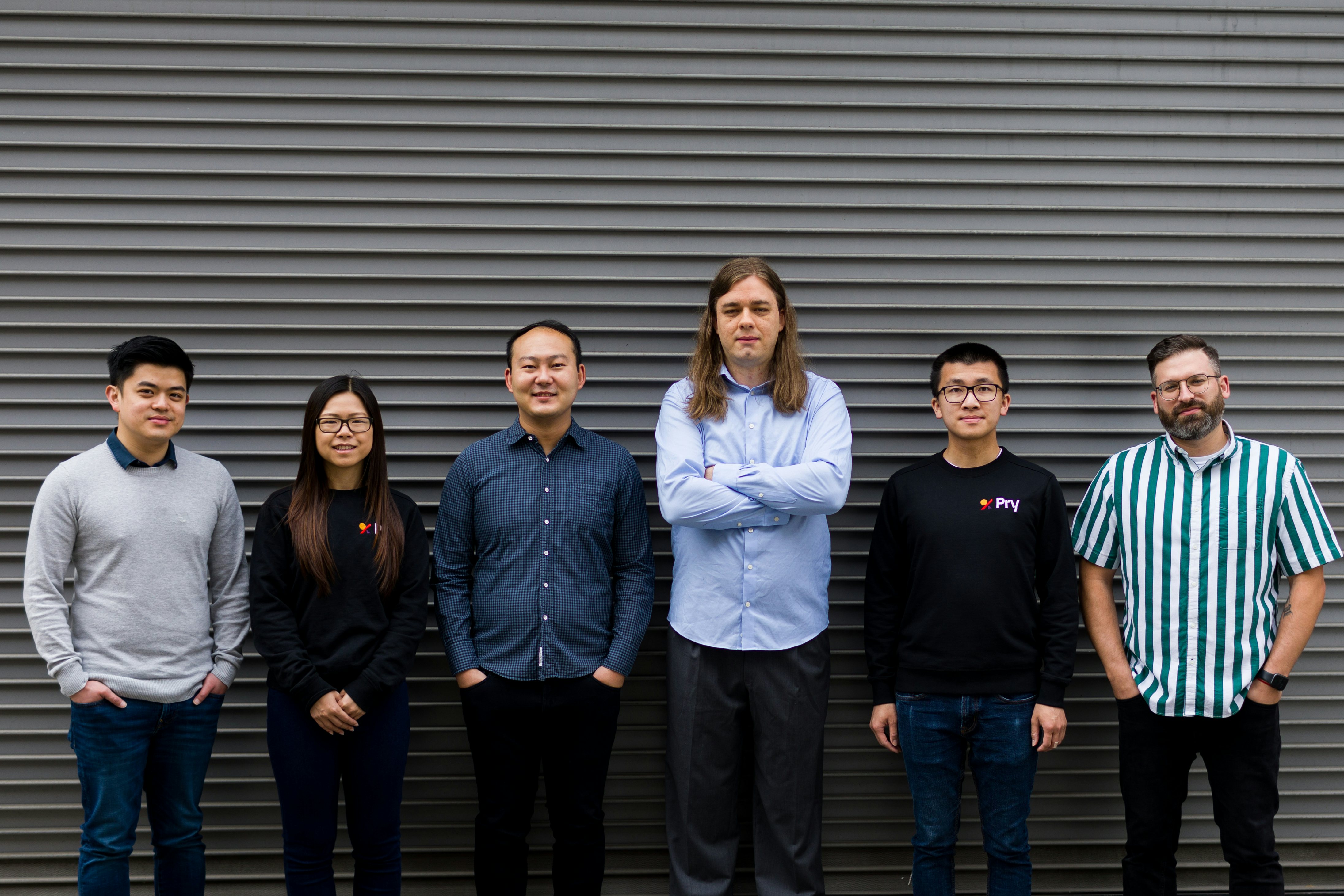 About the Team
Alex Sailer was working at one of the best design firms in the US when he started to get involved with Pry. Alex took our bootstrap layout and turned it into the stunning UI that customers love today. Alex is responsible for everything that you see on Pry on brand and visuals and it's taken an enormous amount of work to simplify complicated FP&A workflows.
Tiffany Wong worked with me at inDinero after graduating from Berkeley - Go Bears! She is a hustler and I am always struck by her determination and work ethic. A startup is full of chaos and I'm thankful to work with Tiffany who could be flexible with doing everything. If you're looking for a demo, onboarding help or our docs, chances are, that's Tiffany's work!
Hayden Jensen and I grew up in the same small town of Moses Lake in central Washington. Hayden was sort of my rival growing up as we competed in maths and sciences. We're a highly competitive pair and I could not have been happier when Hayden joined Pry. Hayden is amazing because whenever we have a technical problem with an 'easy' and 'hard' solution, we can go with the harder and better solution.
I am lucky to be a part of such an amazing well rounded team. As a second time founder I know that a company is nothing more than the people that come in every day to drive the vision forward.