How a startup at the intersection of four industries found a 'one stop shop' to plan its finances
As they gear up for an explosive year, "benefits for people without benefits" platform Catch.co is using Pry to model growth fueled by its different product lines.
Catch: an integrated benefits, taxes, retirement, and savings platform for self-employed workers
Under the leadership of co-founders Kristen Anderson and Andrew Ambrosino, Catch launched in 2017 and has been burning through milestones since. It graduated from Y Combinator in 2019, won difficult-to-get approvals to sell health insurance in most states, and in July announced a $12M Series A raised from established venture investors, including Crosslink and Khosla Ventures. 
Catch is solving a pressing problem: As more people take the plunge and begin to work for themselves, they face a confusing and seemingly impenetrable benefits economy. The web of benefits and financial-services providers seem to do their best to mystify individual business people.
Catch provides an easy-to-use benefits platform for the self-employed, freelancers, creators, gig workers, and "solopreneurs" of all stripes. On their behalf, it cuts through all the red tape and jargon in the worlds of health insurance, retirement, savings, and taxes. In fact, Catch helps its customers make informed decisions about coverage, and create customized, seemingly bespoke plans in minutes.
To be a one-stop-shop, the company navigates several regulatory environments. For example, Catch's advisory arm is registered with the SEC, which empowers them to offer investment advice in service of their retirement offerings. As well, they are approved by the federal government for what is known as EDE, or Enhanced Direct Enrollment. This federal designation means they can enroll customers directly into government-supported health plans, meaning these customers do not have to go through healthcare.gov. 
Who manages the finances at Catch?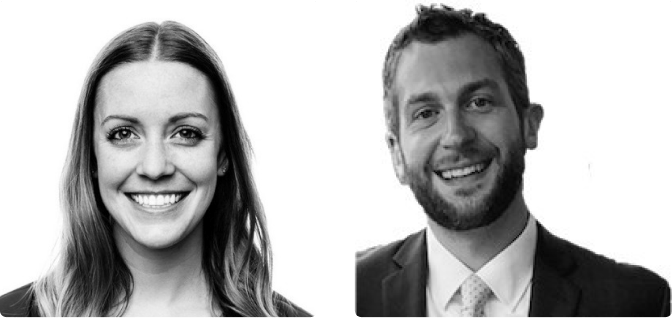 Finance at Catch is quite a portfolio, as finances are ultimately linked to all of Catch's products, from health insurance, to retirement, to banking and savings. As Head of Finance, Samuel Thayer is responsible for ensuring finances run in a squeaky clean fashion, not to mention his broader operational and compliance-related duties. 
Even as a Certified Financial Planner, Sam's grateful to have another set of hands on the team, Operations Manager Brady Hill, who's also involved on the financial management and financial planning side of things. 
Of course, Catch's founders also remain deeply involved in the financial stack. And among Sam's key responsibilities is the need to communicate effectively to the rest of the company's leadership about the state of finances, especially as the team scaled to more than 24 people this year.
Catch's finance stack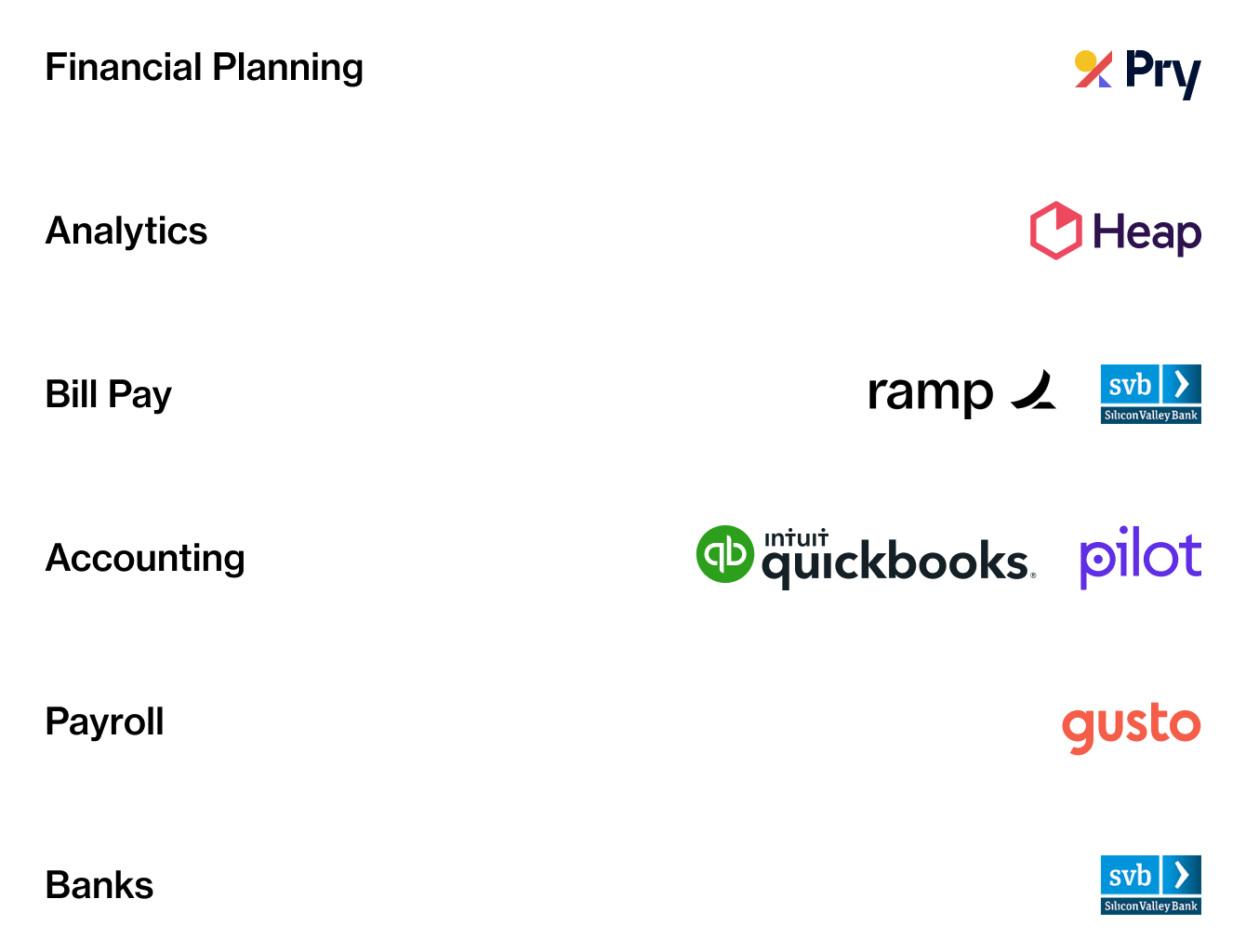 Financial Planning: Pry
Analytics: Heap.io 
Bill Pay: Ramp | SVB Bill Pay
Accounting: Quickbooks | Pilot 
Payroll: Gusto
Banks: Silicon Valley Bank
Other: Quickbooks for vendor payments
Before Pry: time-intensive Excel sheets
Before Pry, modeling and financial planning was all done on Excel, which proved to be quite a headache for Sam, Catch's head of finance and ops. He found himself always having to check if the most up-to-date information was in place, to ensure formulas weren't broken, and test that his sheets connected appropriately. This took valuable time out of his day and caused unnecessary stress at times. 
Accurately tracking finances for their various products has also been among the biggest challenges the team has faced. 
Managing the finances of the health insurance arm is much different than the retirement side of the business, with different revenues and unique "quirks," Sam says. 
"How we grow on the retirement side of the business is very different from how we grow in the health insurance side," he explains.
For example, the period from November 1st to January 15th, known as Open Enrollment, is easily the biggest and busiest time of the year for the health insurance side of the business. During this window, the team puts a lot of effort into winning new customers for the upcoming year, and will see a lion's share of its sign ups hit the books.
This spike in growth at the end of the year differs from the trends for other products, which tend to see more steady, straight-line growth over the course of a year. This single idiosyncrasy in the health part of the business impacts modeling revenue and costs for the business as a whole, and has cascading effects on many other calculations. 
As things became more complex at Catch, Sam found himself creating more models than ever, with more twists and turns, and he knew he needed a better system.
After Pry: seamless syncing
After Pry, Sam was able to easily track the financial health and trajectory of the various products and verticals, both in isolation and as a whole. This clarity led to a more fluent picture of where the business was, and where it was going.
"Pry makes it super useful to account for nuances in each vertical that we have, and not trying to apply a one-size-fits all modeling methodology," says Sam. "That just doesn't work on tools like Excel."
On an operational front, Pry has been a "massive leap forward," he adds. 
With Pry making it simpler to ensure data is accurate and up to date, Sam has been able to hit the ground running at the start of each day.
"I log into Pry and I know that my actuals are actuals. If there have been changes in one of the accounts then they are automatically synced up elsewhere and ready to go." 
With the time saved by Pry, Sam can use his time to fine-tune models, strategize with other leaders around solutions to important business questions, and predict results or potential future scenarios.
Pry in action: intuitive modeling and features
Making models on spreadsheets can easily get messy and take considerable patience, but Sam, Catch's head of finance and ops, has found Pry's modeling capabilities to be very intuitive. 
"When trying to apply a mental model to my work, I find Pry tends to work out of the box, and exactly how I wanted it to," he says. "Prior to Pry, a whole lot of leg-work was needed to get to that basic starting point of working comfortably with financial data."
Especially when considering the various revenue models under Catch's purview, the groundwork done by Pry is critical. 
"To be able to quickly make adjustments here and there, which might be specific to each of our revenue models, that's priceless," argues Sam.
Sam says he uses the models created on Pry as "windows" into the potential future of the company, guiding leadership with transparent and reliable data for clear-headed decision making.
For example, Pry has helped to create models for where Catch might be next year given the expected success of the Open Enrollment season by year's end 2021. With Pry's modeling capabilities, Sam could toggle revenue projections and potential team growth to different levels and see different scenarios for what 2022 might look like for the company.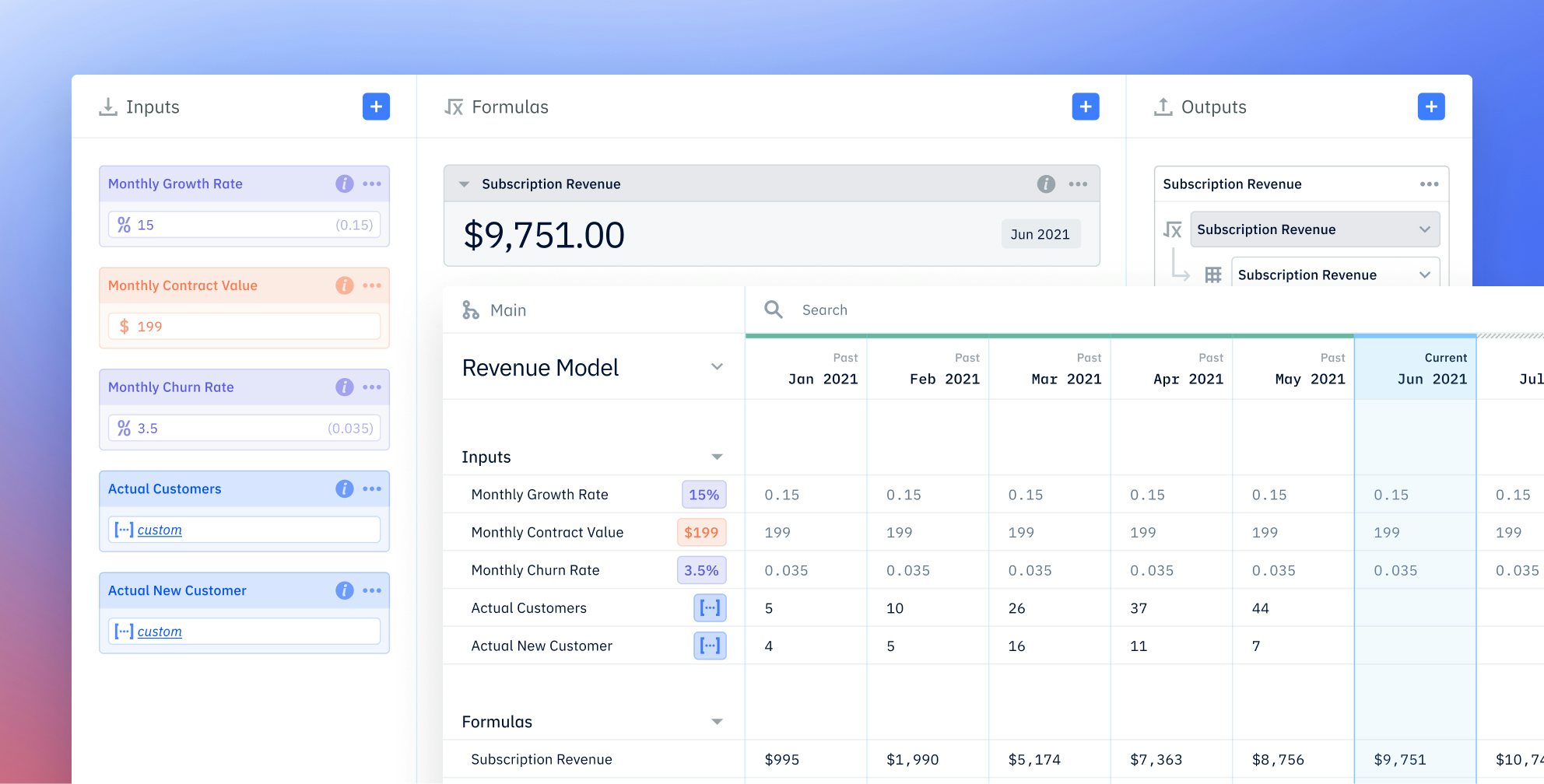 Pry in action: seeing the big picture 
Sam says his favorite use case for Pry has to be the dashboard.
Without having to get anything ready up front, Sam simply logs in and views the dashboard, immediately getting a comprehensive view and understanding the company's financial vital signs. This capability helps Sam start each day with confidence and clarity, and means he can quickly share the same view with his colleagues.
Sam even uses Pry's dashboards during video calls to communicate the latest updates on Catch's financials and projections to the executive team. Doing so makes it easy to align model assumptions with, for example, CEO Kristen Anderson's vision for the company.
While the team has been using Pry for a while now, Sam says it has become more and more important as the company has grown.
"We haven't leveraged Pry to its full potential until recently," Sam says, pointing out that there's more use cases for Pry in communicating about finances throughout the company and outside of it. "We see the potential for Pry as a go-to tool when communicating with stakeholders."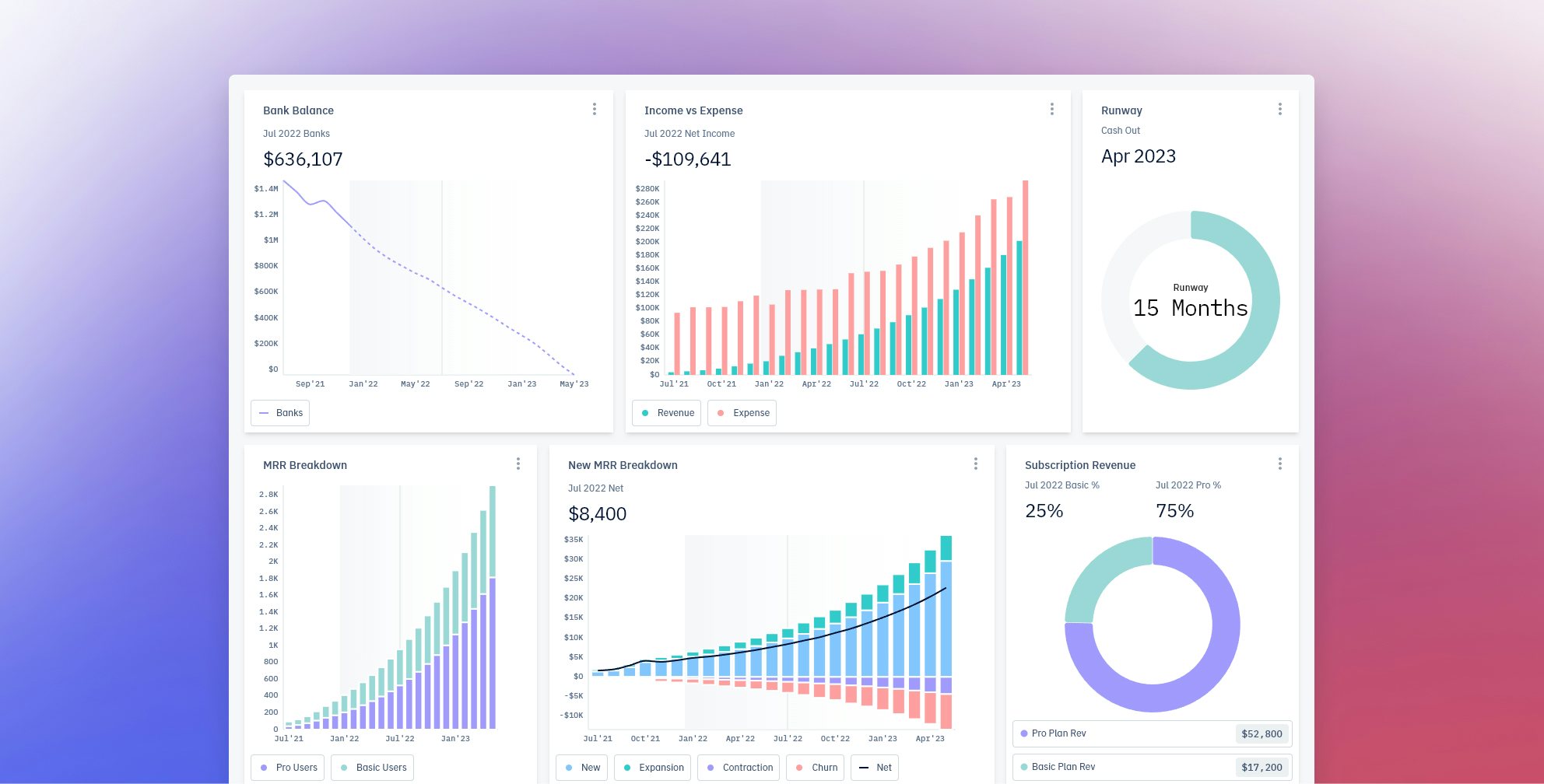 The Pry difference: value at a glance
For Sam, who leads finance and ops at Catch, the Pry experience means he can spend more time doing what matters: no more switching between gnarly spreadsheets or painstakingly assembling models from data in silos corresponding to the company's different product lines.
Working in financial services for the past seven years, and with startups for the last three, Sam says he has come to appreciate the value of time-saving tools, and Pry is a standout product in this regard.
"It is truly the one-stop-shop for all financial information to be sourced in one place," he says, when prompted to sum up Pry's value.
At Pry, we're excited to support innovative companies like Catch, which is devoted to its mission of creating the best and easiest benefits platform for self-employed workers, from YouTube creators to independent lawyers and accountants. If you're a startup founder who wants a clear and easy way to keep track of your finances, we'd love for you to try Pry out. 
By the way, if like the founders at Catch you are a YC alum, please email us to learn more about our YC offer. Over 100 YC founders already use Pry.